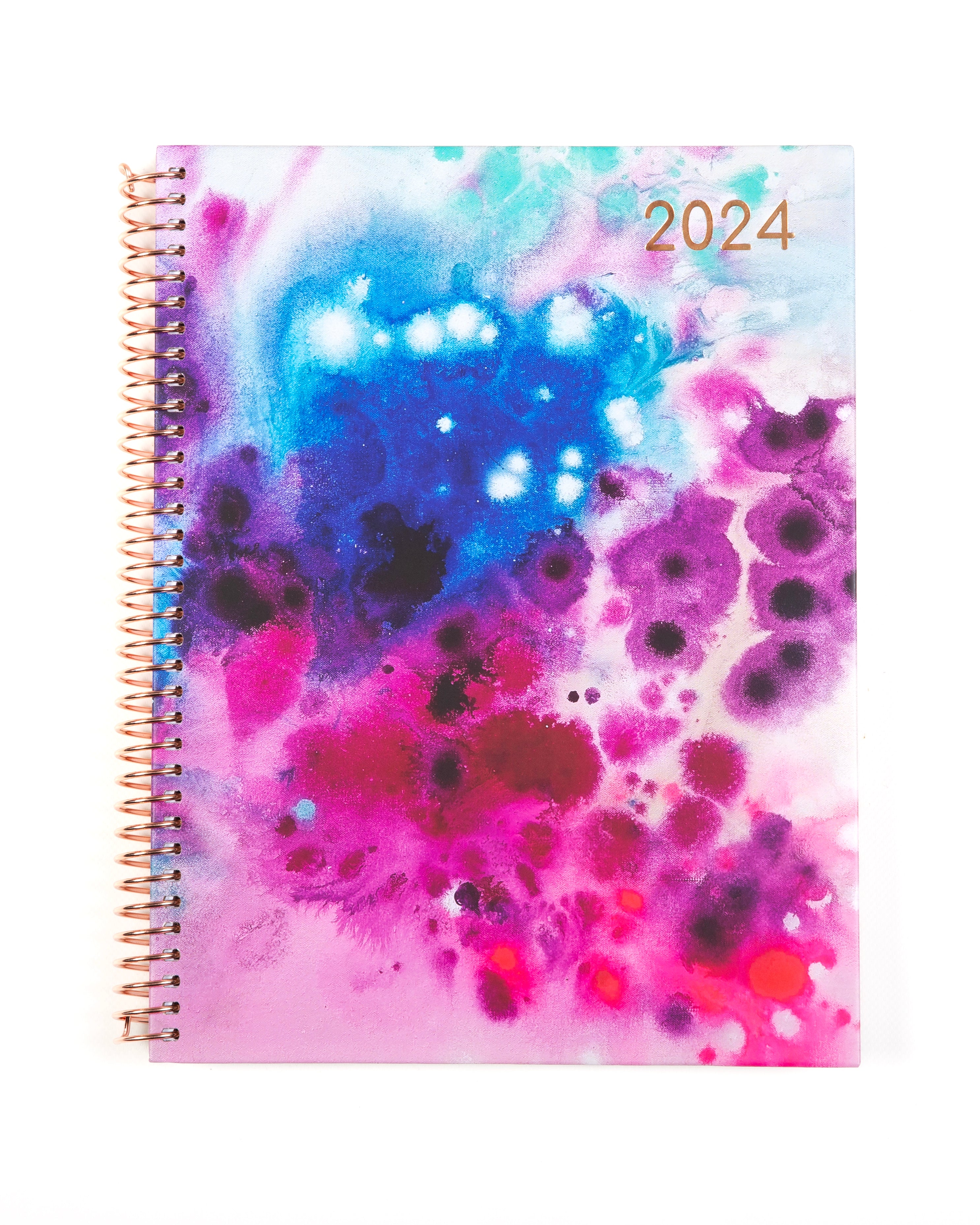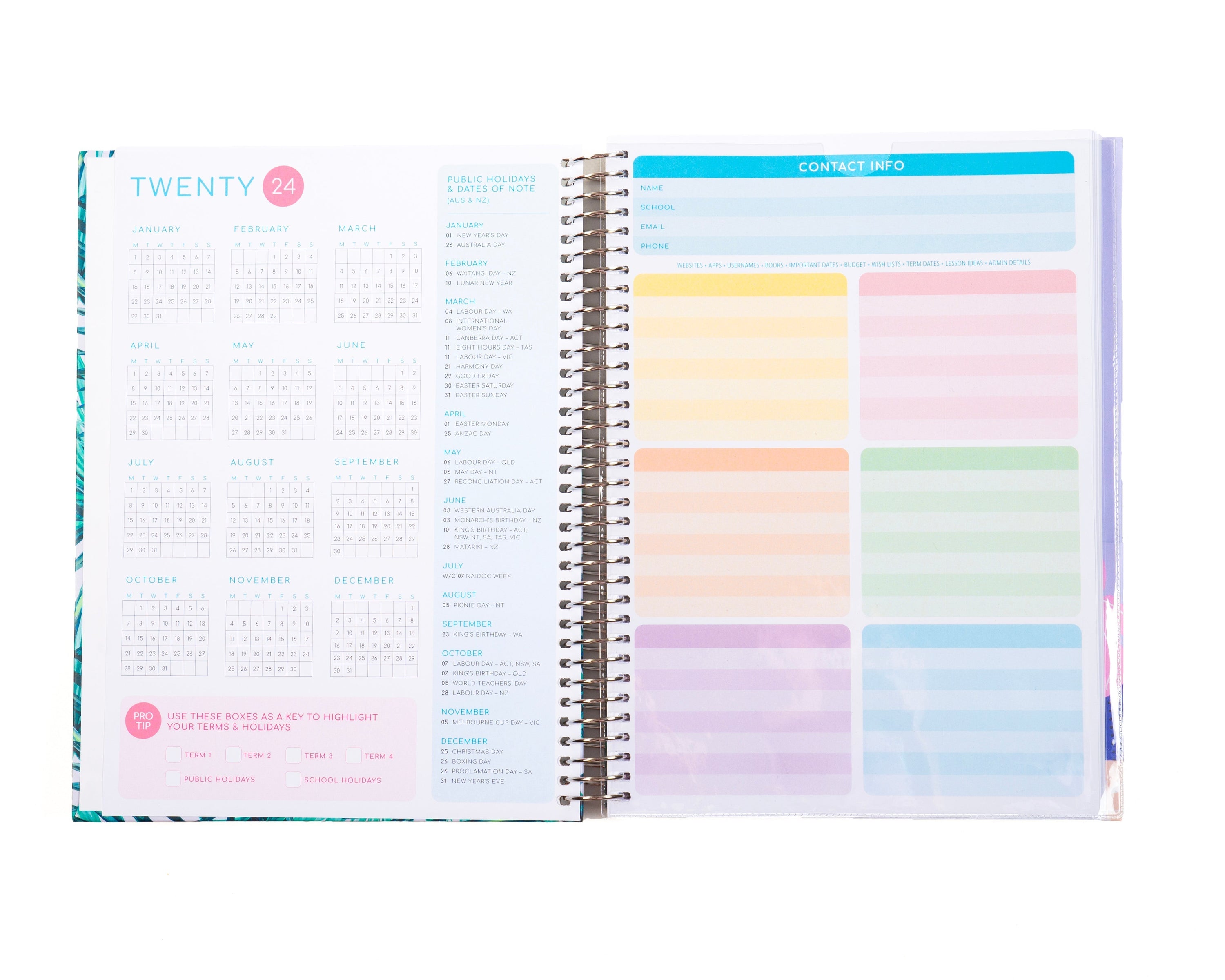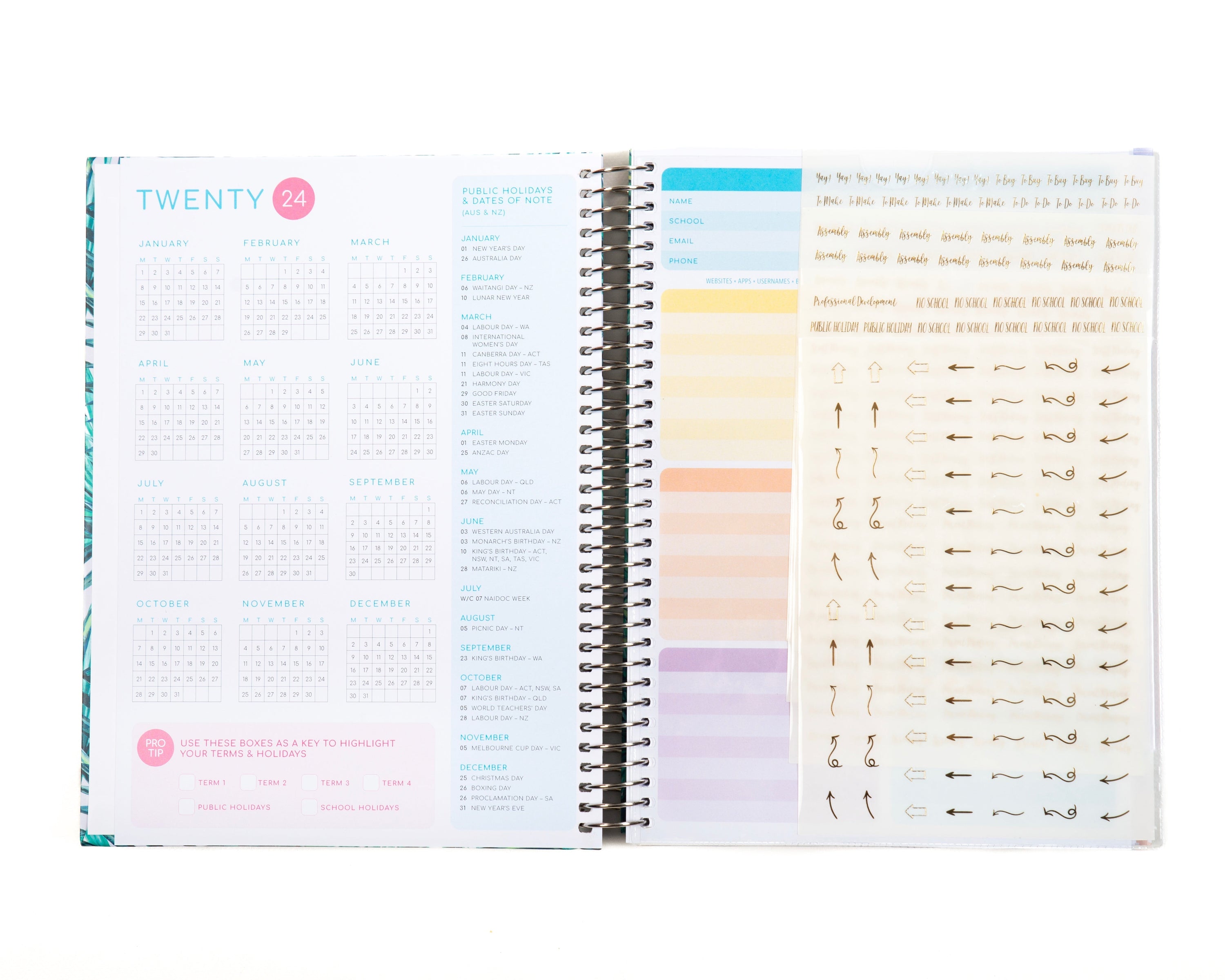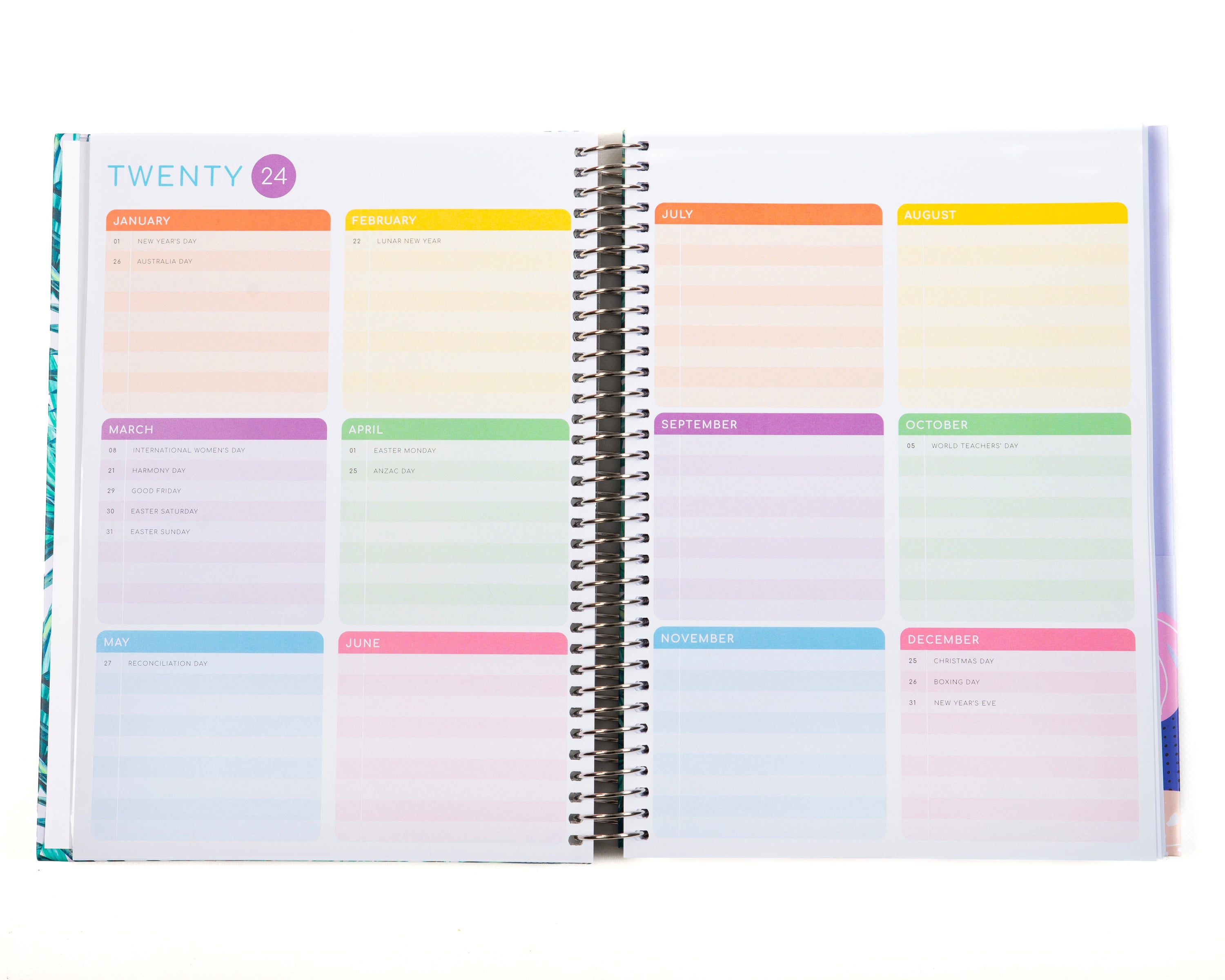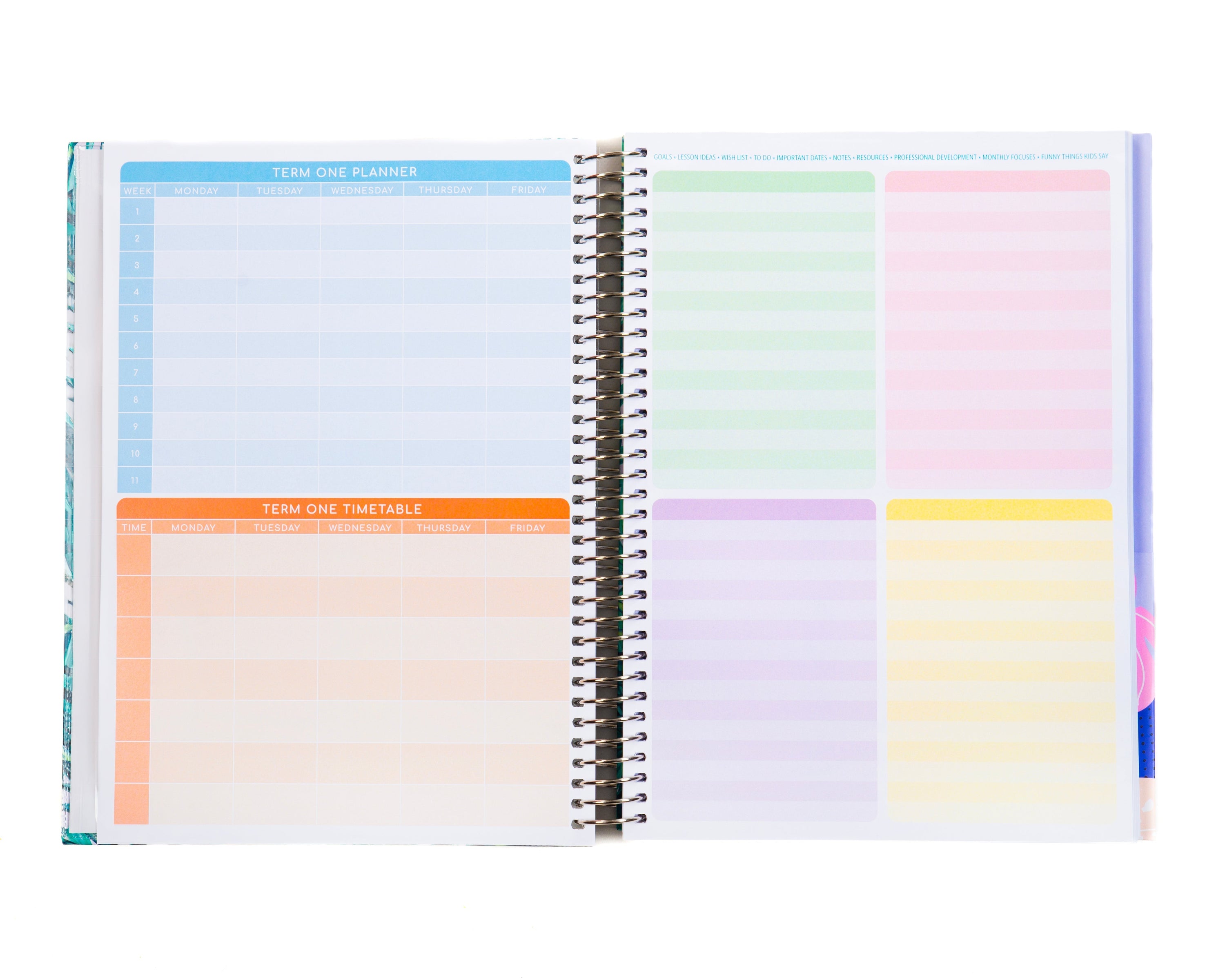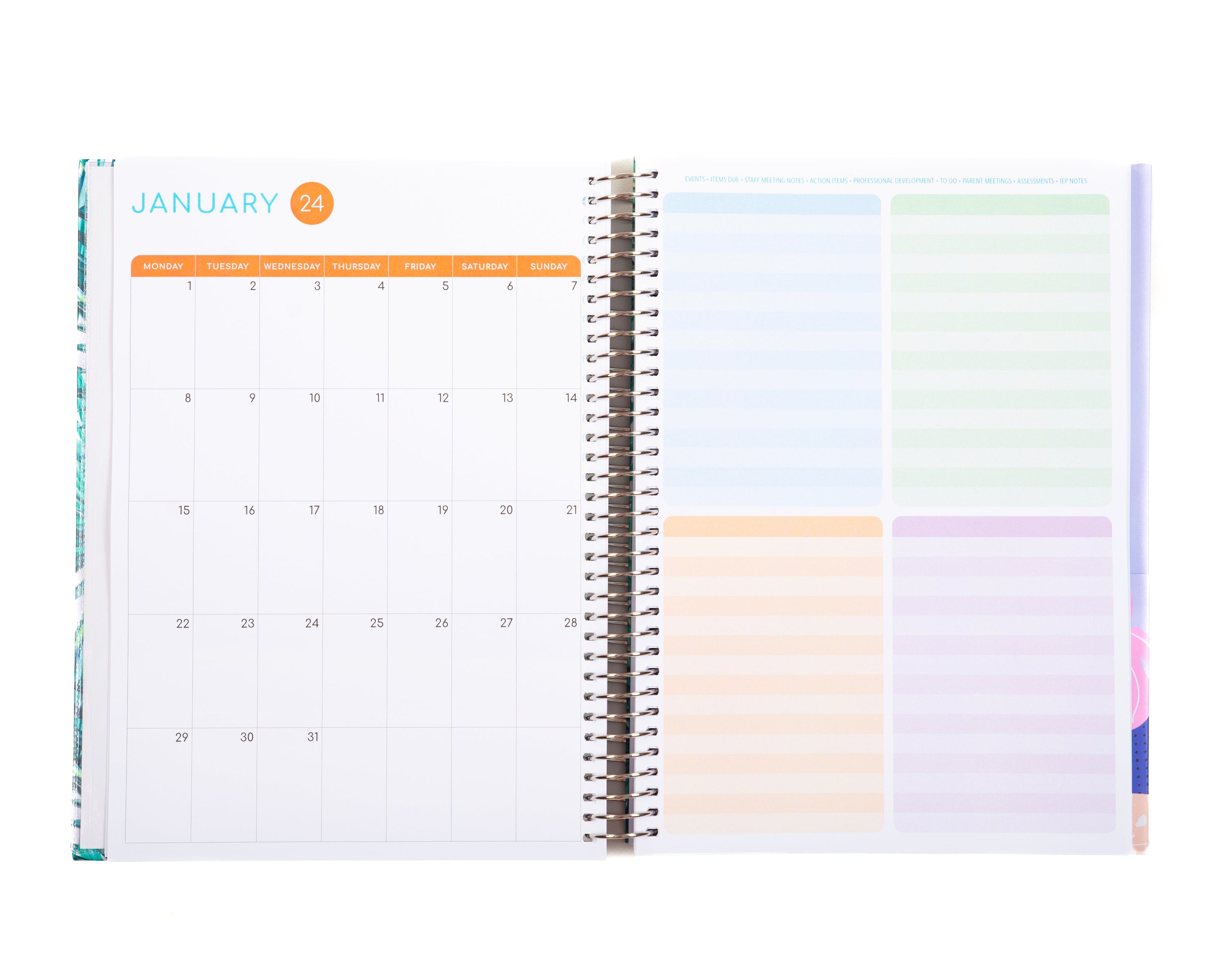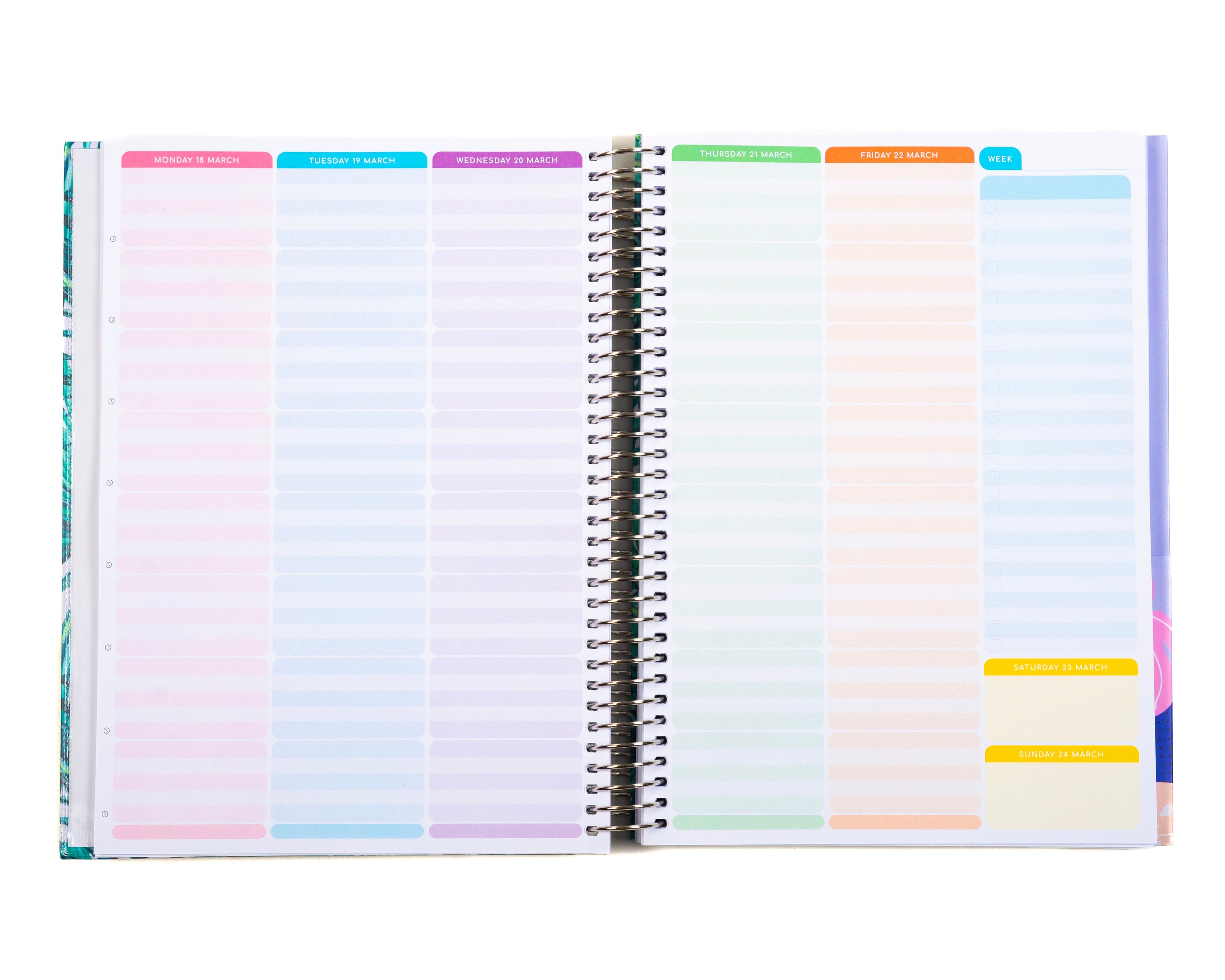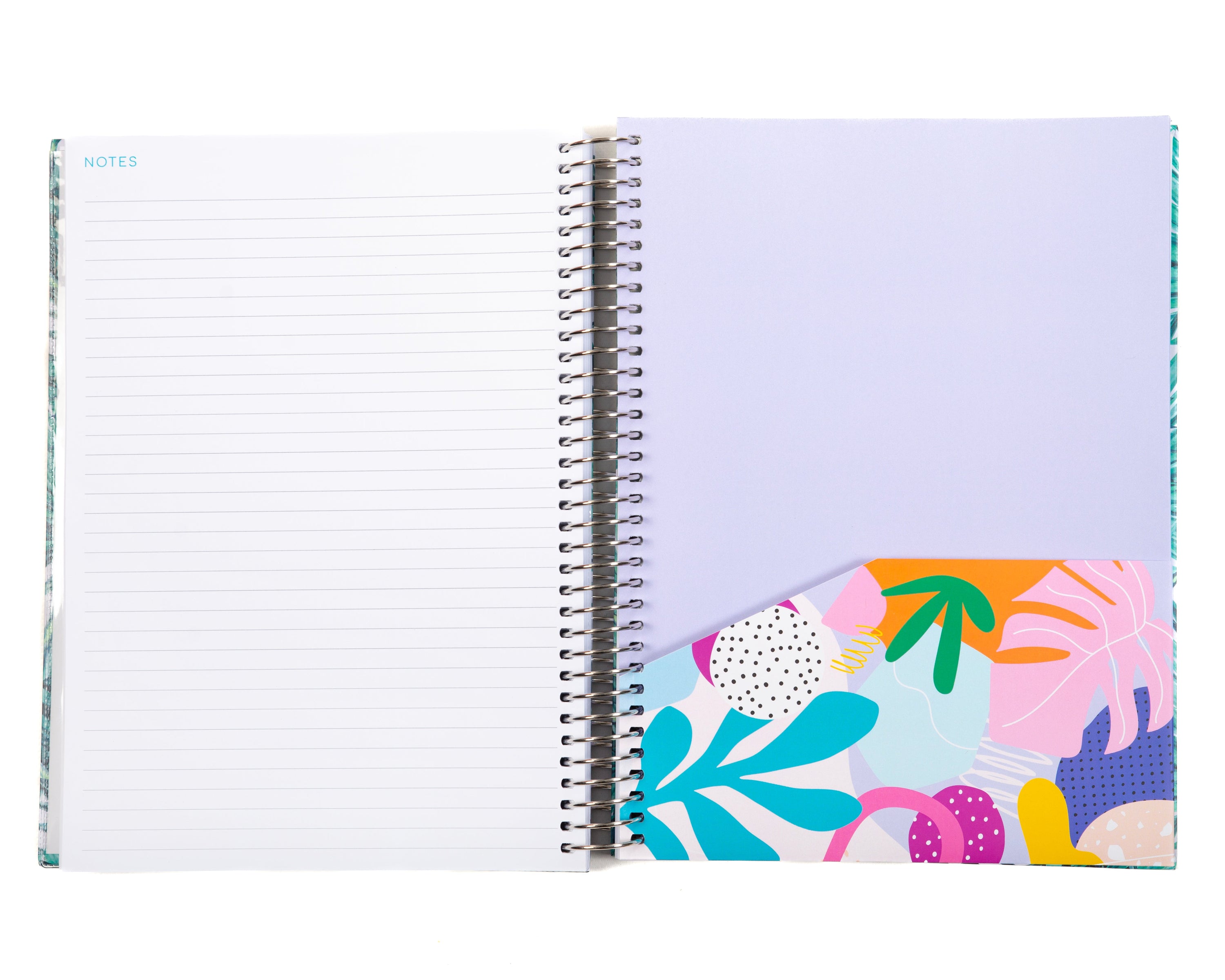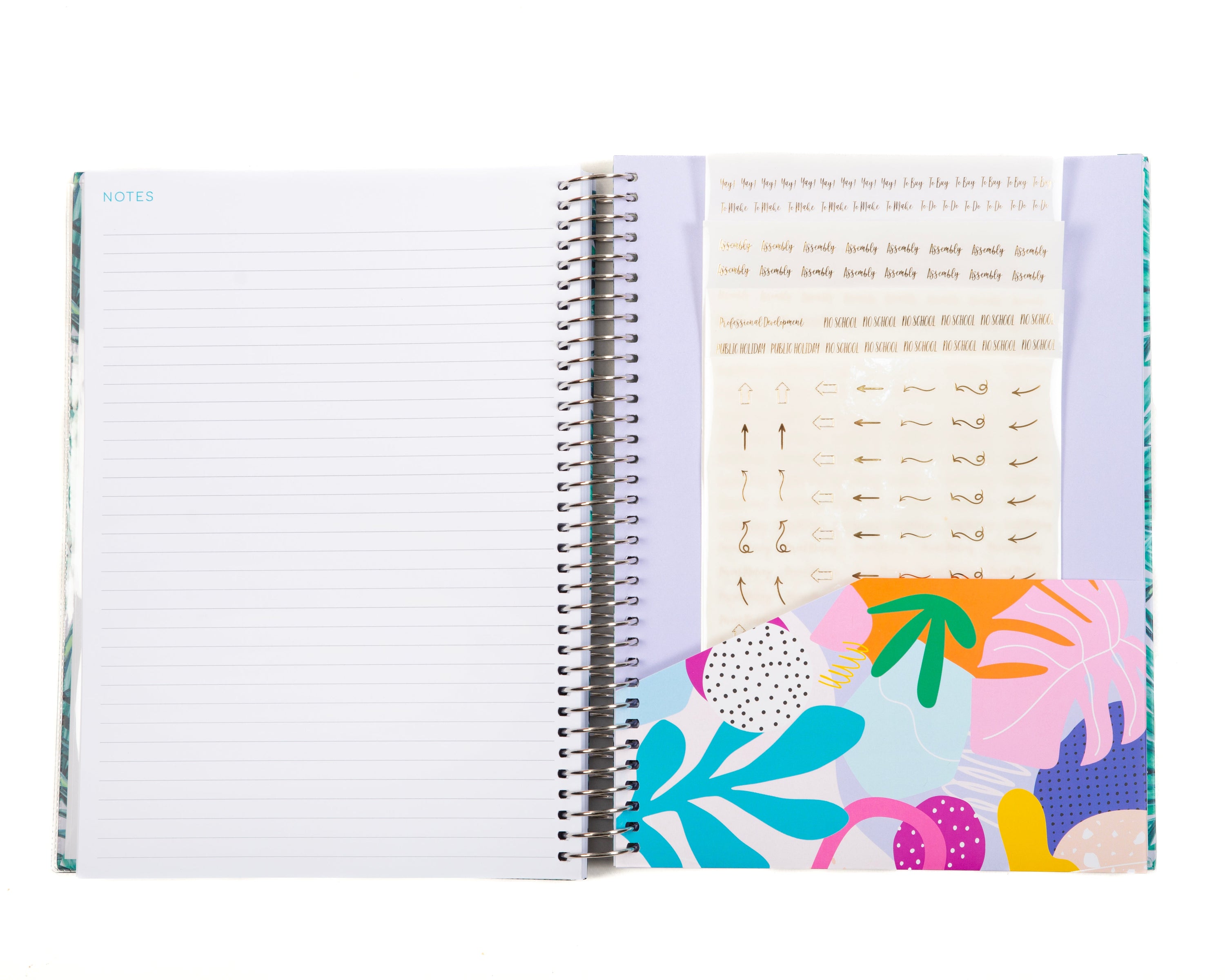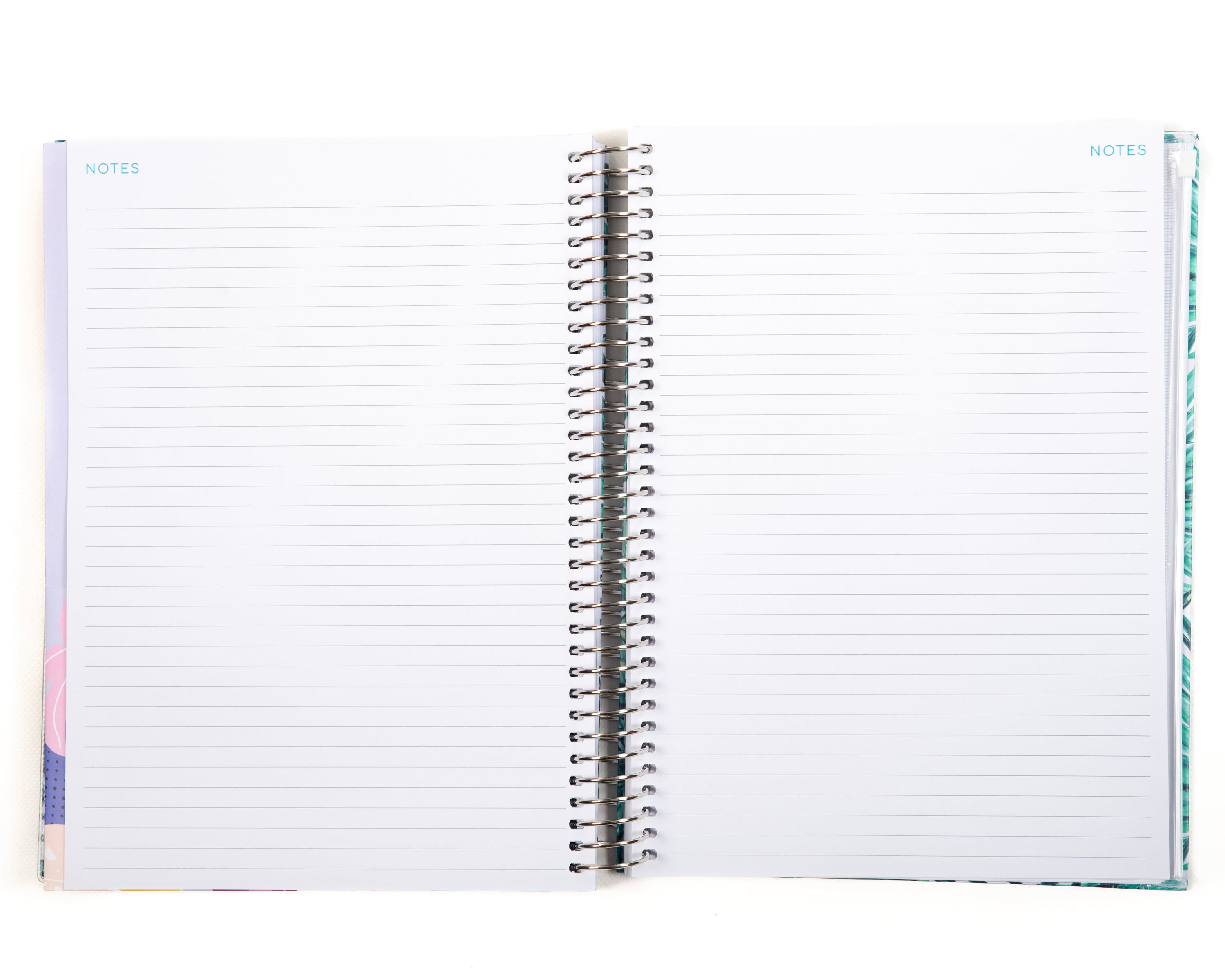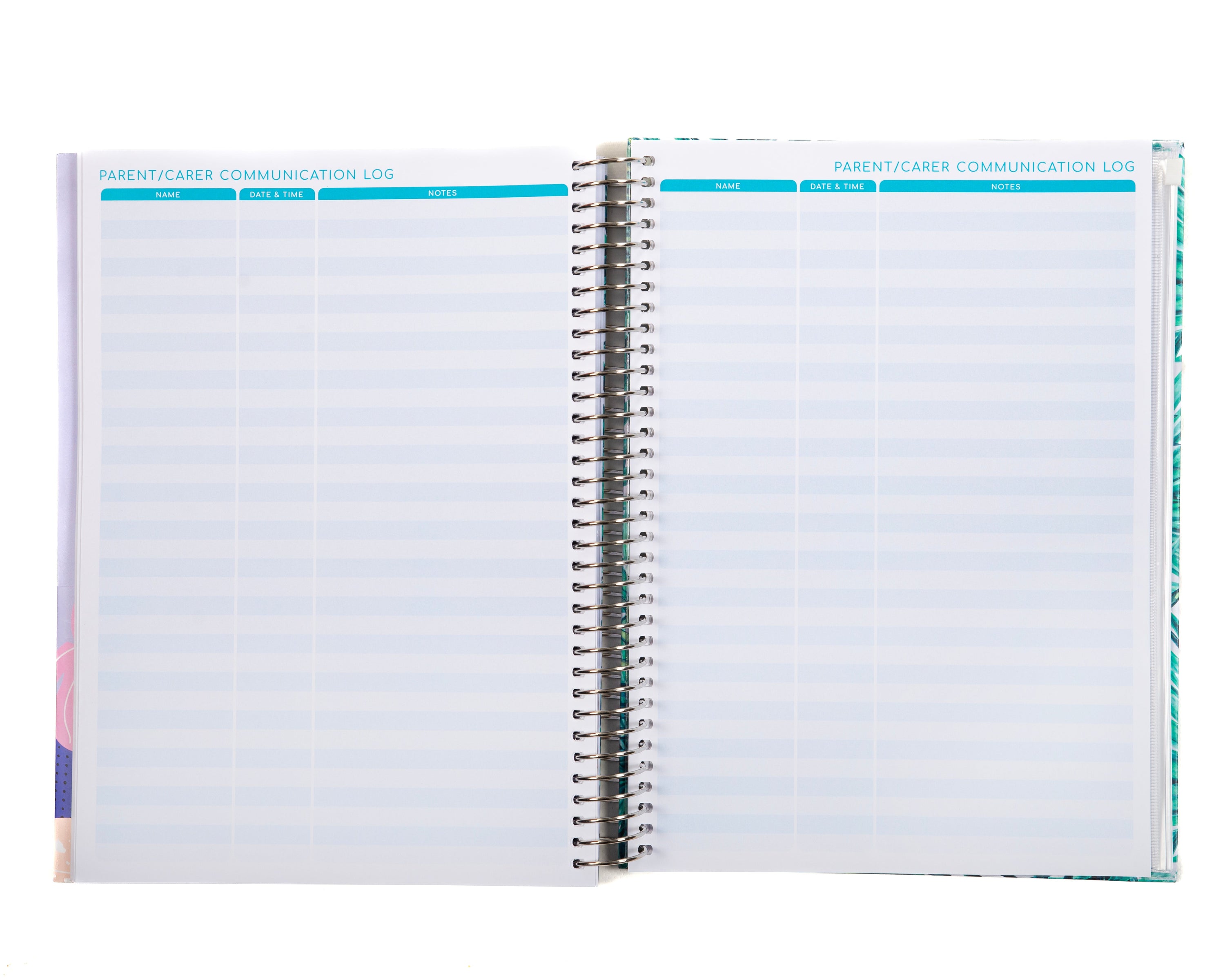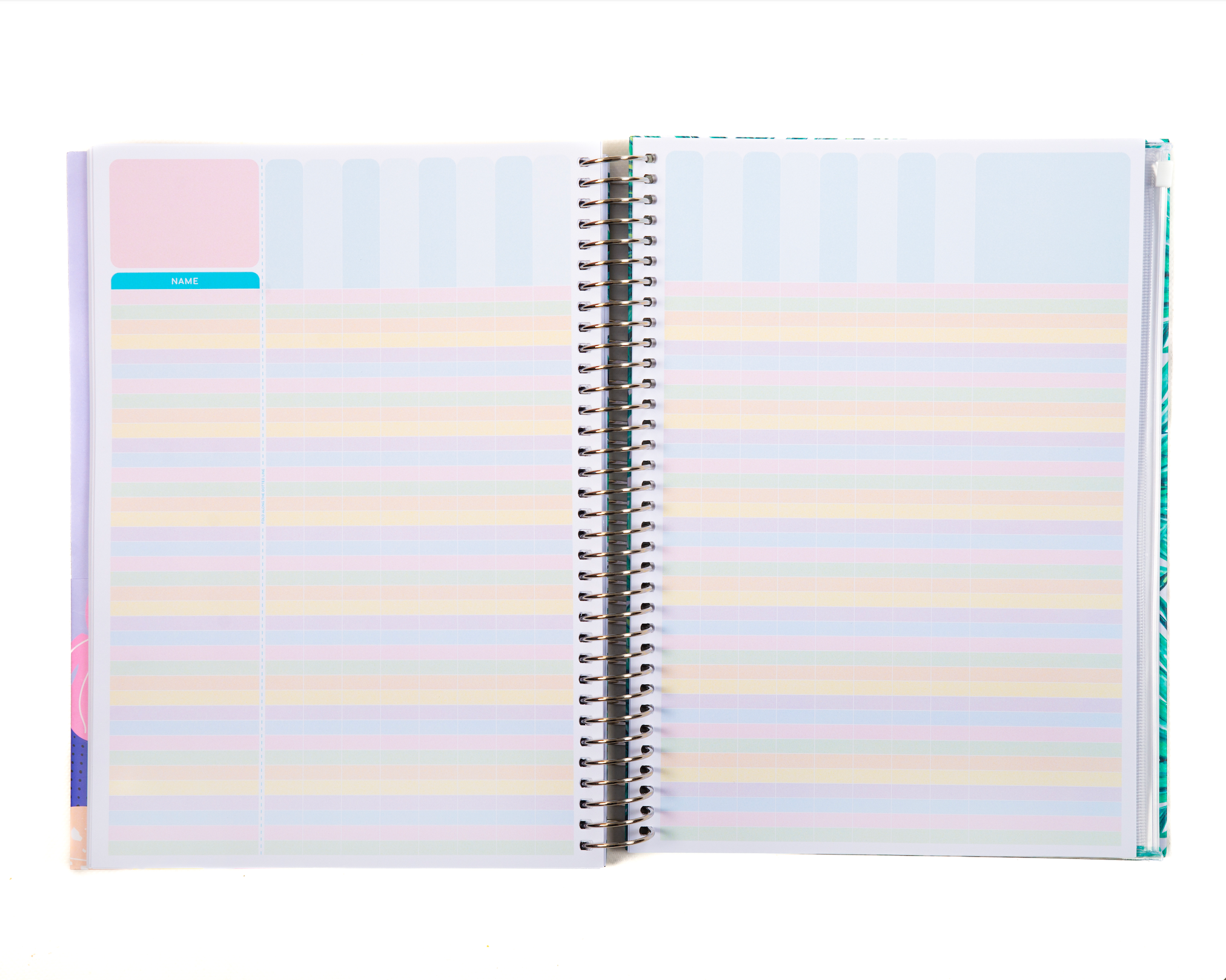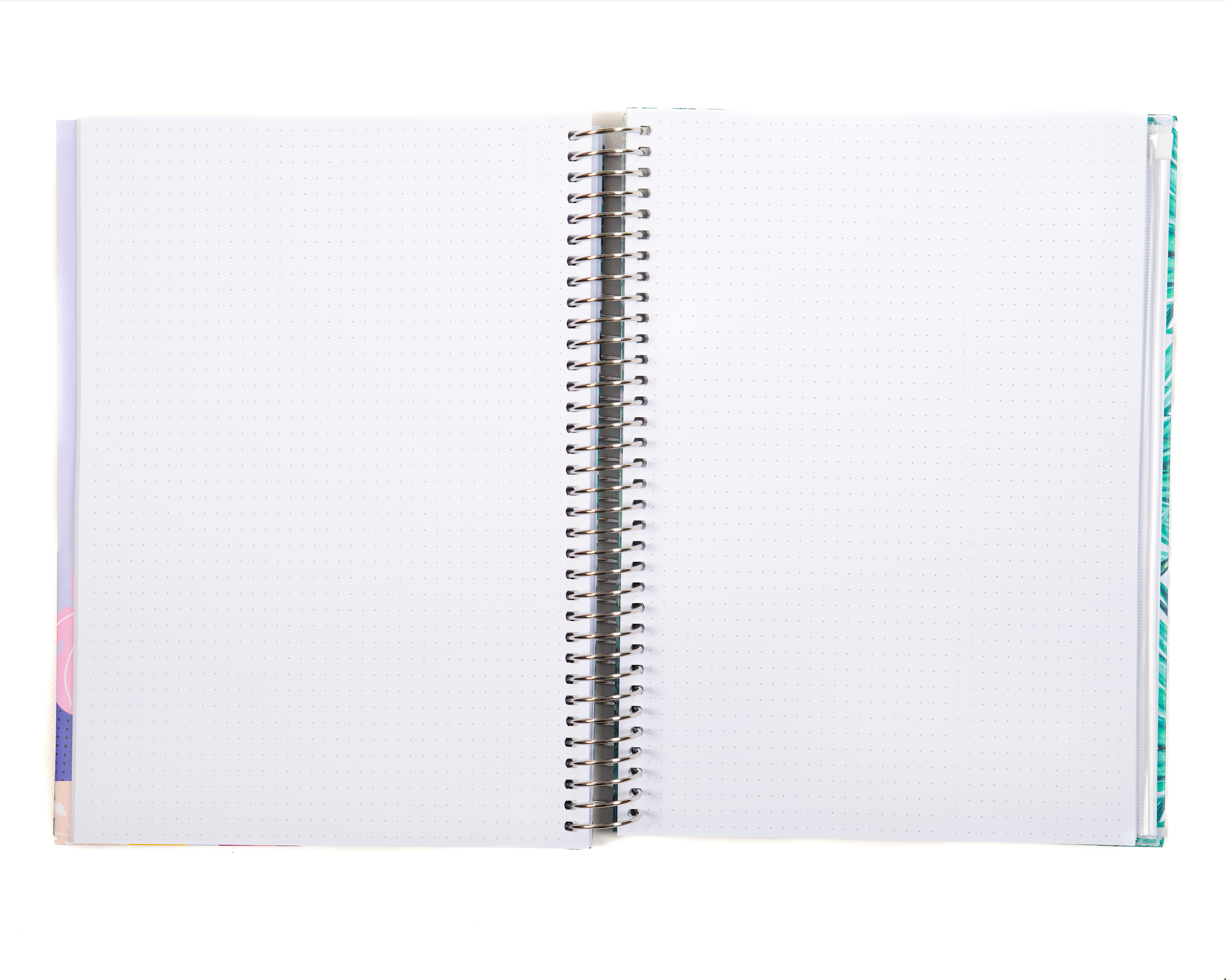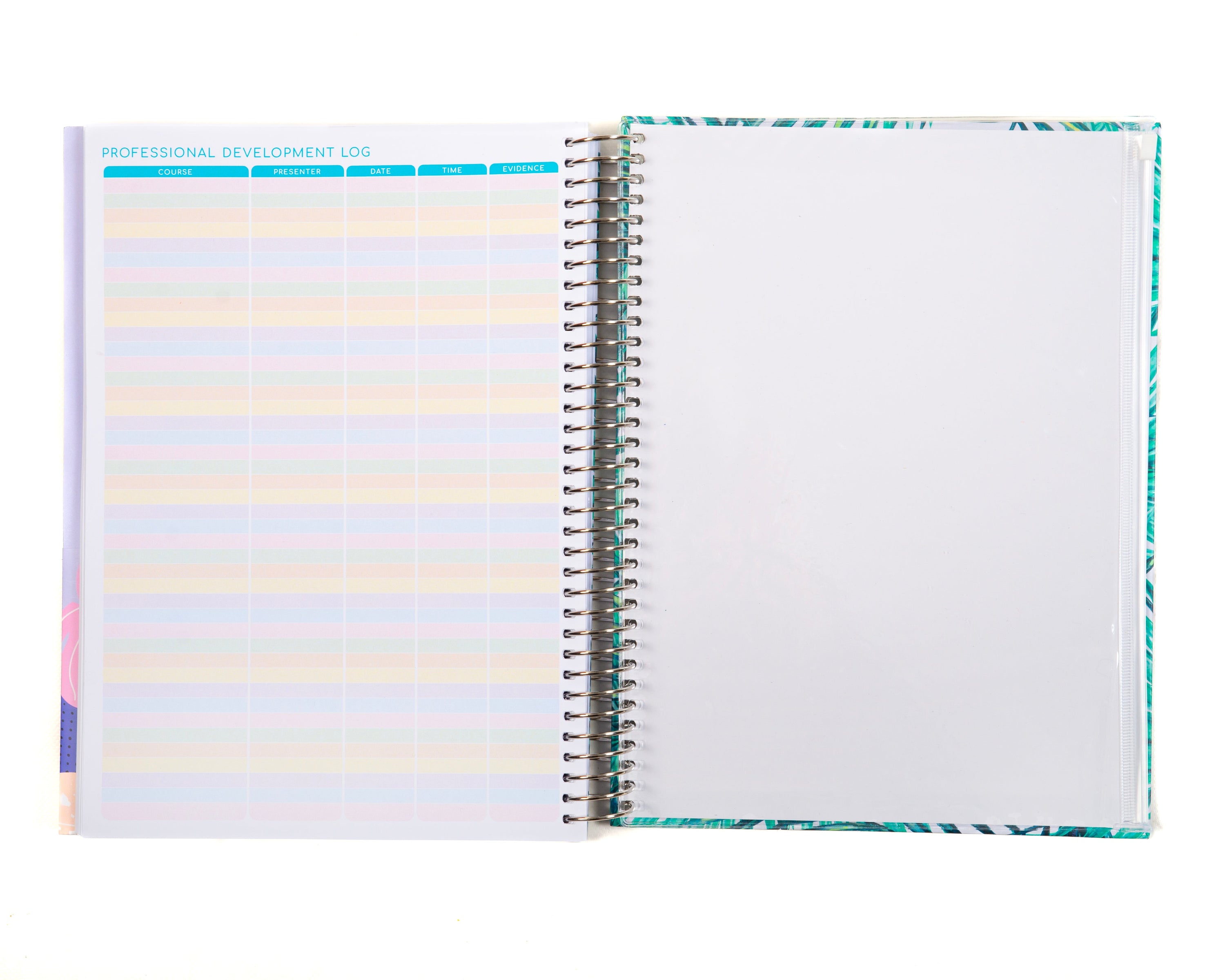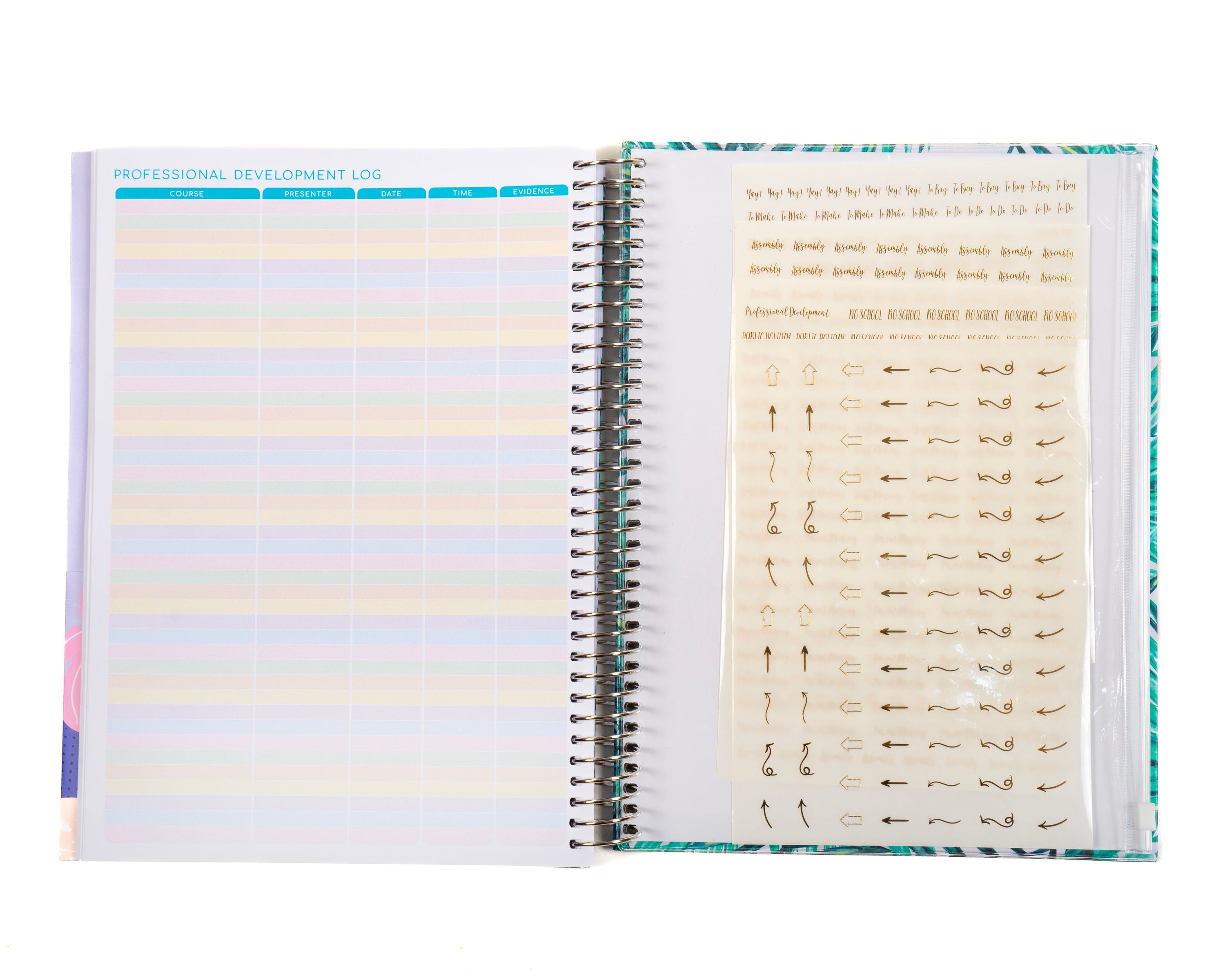 Love Potion - 2024 Vertical Weekly Teacher Planner
Please note: This is a pre-order item, expected to dispatch mid-November 2023.

 If you order a mix of in-stock and pre-order products, your whole order will be shipped once we have all items in stock. 
Our best-selling weekly planner is every teacher's secret weapon. (Besides chocolate.)

Perfect for all teachers - from the early-career teachers who like to explicitly plan every moment of their day, to the experienced, laidback teacher who likes to keep up appearances of having everything organised even though they've been doing the teaching gig for so long, they could plan a unit of work in their sleep.

When it comes to planning your week with ease, our best-selling planner will never let you down, unlike the motherflippin' photocopier, which always jams when you're printing out a class set of worksheets. (Ugh.)

Our weekly planners are flexible, sleek, and oh-so-stylish, with enough space to keep track of everything going down in your school (so you don't look like an incompetent tool), but none of the extra crap of a regular daily planner that, let's be honest, you CBF filling out.

No more chaotic planning sessions or disorganised weeks.
These planners are fun, bold, and a cinch to use. Oh, and they look cute on any desk, so there's that.
FEATURES
Weekly planning pages in a vertical layout (double-page spread), dated from 1st January to 31st December 2024, including weekends
Brightly-coloured, dated columns with eight (8) lessons/time blocks in each day - So you have maximum flexibility in how you plan your weeks (click here for some ideas)
To-do list on each weekly planning spread
A durable yet stylish cover that gives your planner a sleek, professional, I-got-this-in-the-bag look
Full-colour, luxurious 140gsm paper thick enough to handle whatever pen(cil) you throw at it
2024 year-to-view calendar with public holidays and important dates
Personal details and notes page divided into six (6) parts for flexibility
Four (4) term planners
Four (4) term timetables
Dated month-to-view calendar and divided notes sections before each new month
Blank checklists (8)
Bullet Journal Pages (4)
Parent communication record sheets
Student contact details (double-page spread)
Professional development log
3 Nifty storage solutions: a clear envelope, a double-sided pocket pouch and a zip lock pouch for all your VIP, don't-let-this-sh*t-get-ruined stuff (like your 'Request for Additional Leave' form).
Oodles of blank notes pages (32, in fact), perfect for recording staff/faculty meeting minutes/notes
4 sheets of gold foil stickers (450 mini stickers) - see the full selection here
Cover monogrammed with

 

2024

 

in foil
Presented in a hardcover keepsake box

BONUS! Score a FREE master set of editable and printable templates/checklists* when you purchase your Zivia Planner. Say adiós to painful hand cramps from writing your students' names eleventy-hundred times. Hooray!
* Emailed to you upon purchase.
COVER ARTWORK
Love Potion was painted by Jess Swan.

Love Potion is a piece that captivates with its enchanting allure. This masterpiece, commissioned by the talented artist Jess Swan, is an acrylic on-canvas creation that emanates pure beauty. With its mesmerising blend of blue, purple, and pink hues, Love Potion will cast a spell of inspiration and creativity upon your daily planning. Let the strokes of artistry transport you to a world of imagination as you jot down your thoughts and ideas. Embrace the magic and infuse your days with a touch of whimsy.
SPECIFICATIONS
A4 SIZE
140gsm paper
207 pages of teacher-planning goodness ❤️
210 x 297mm (Or 8.3 x 11.7″ for our pals in the USA)
About 1kg total weight
My Beautiful Planner
This is my Zivia Designs planner. It has so many incredible features inside one beautiful book. I love visually seeing my year, term and day planned out. This allows me to know what is coming up and be incredibly organised. Zivia has done the thinking for me by having notes, checklists and calendar pages. Teaching is an incredibly big job so help yourself to be organised and calm by having everything you need in one wonderful planner. Thank you Rach xx
Professional Development Book - arrived in 3 days!
So happy to receive my professional development book today with an extra surprise of motivation stickers for my day working with students.
Only ordered it 3 days ago and received it today. Can't wait to start writing all my PL's in this book and finally keeping track of what I have done in one place. Thanks again Rachel
Would 100% buy again!
I found the day to a page planner and loved all the details Rach included. Our school years are structured differently in Canada (plus shipping $$) so the digital version was perfect. Rach was also super helpful and went above and beyond to make sure I got what I needed. I liked that I could organize the pages how I wanted, even adding my own boards calendars for easy reference, and I could print as many grading grids as I wished. Just picked up my planner from the printer and I absolutely love it! I'm hooked! There is no way I'm going back to any other planner after this
Amazing product!!
Love this electronic diary - it is amazing. Easy to access and bright and colourful. I have been searching for a great electronic teacher diary for ages and this is now the one I will go to each year!! 10 out of 10!!!
Happy with my planner so far, but would like to have more weekend space