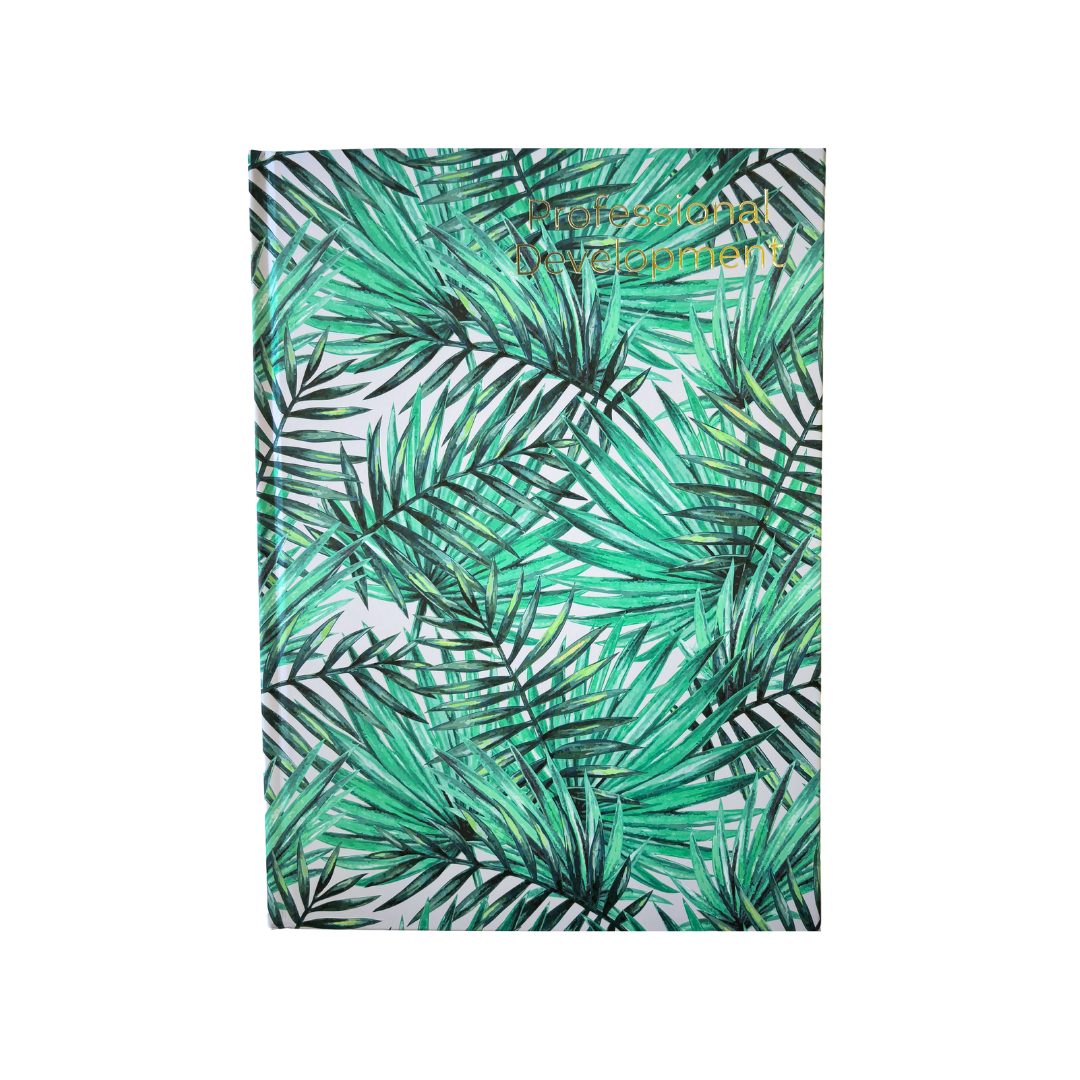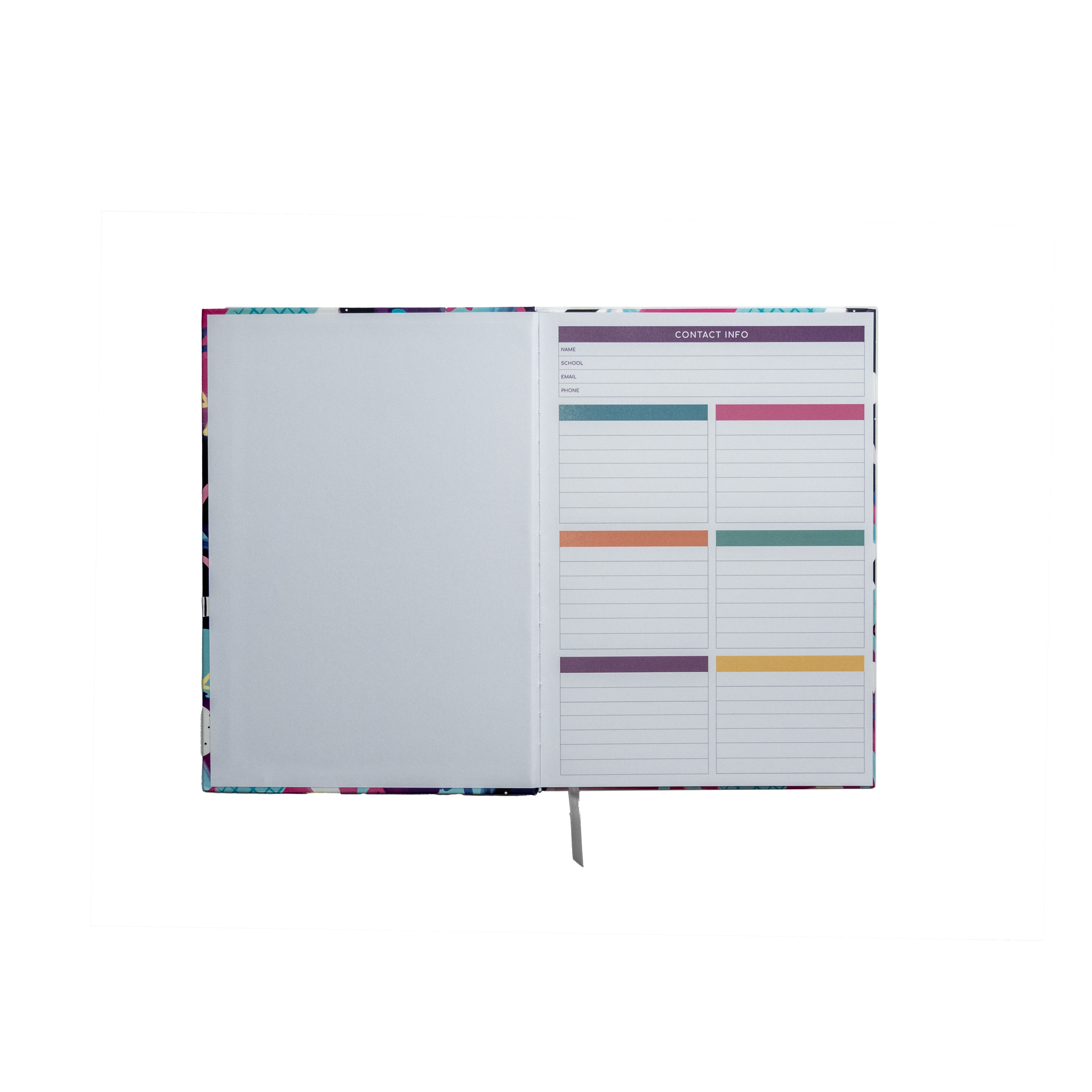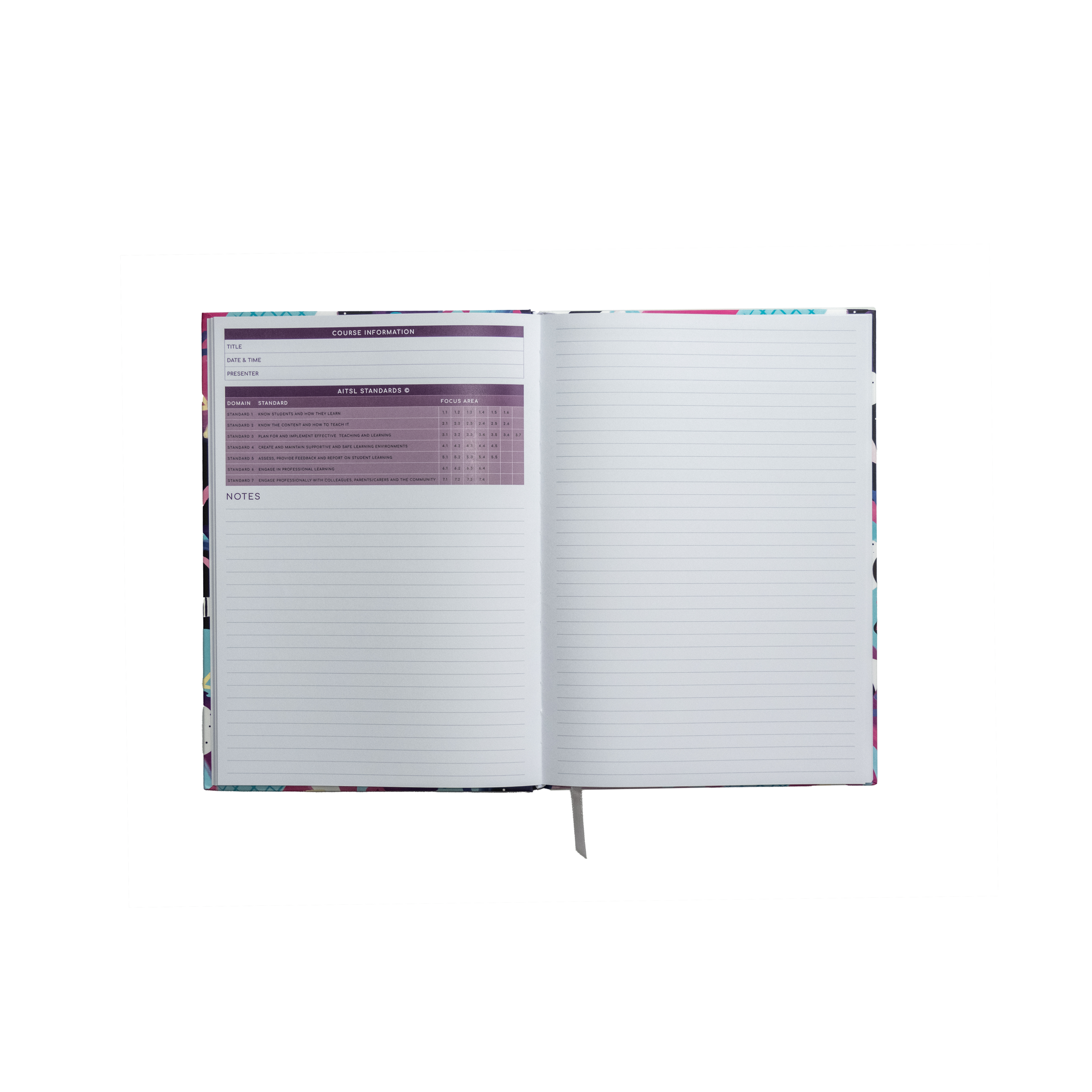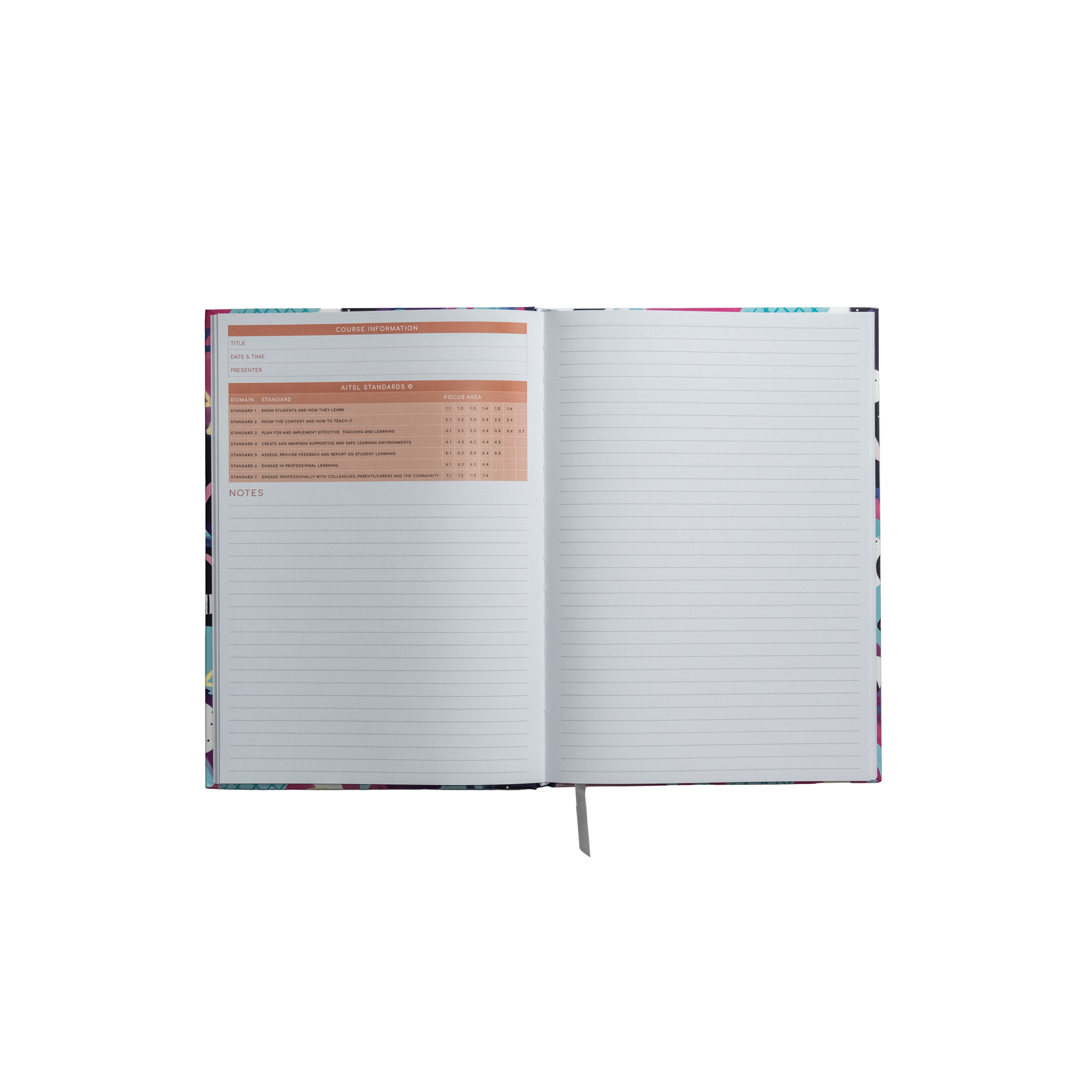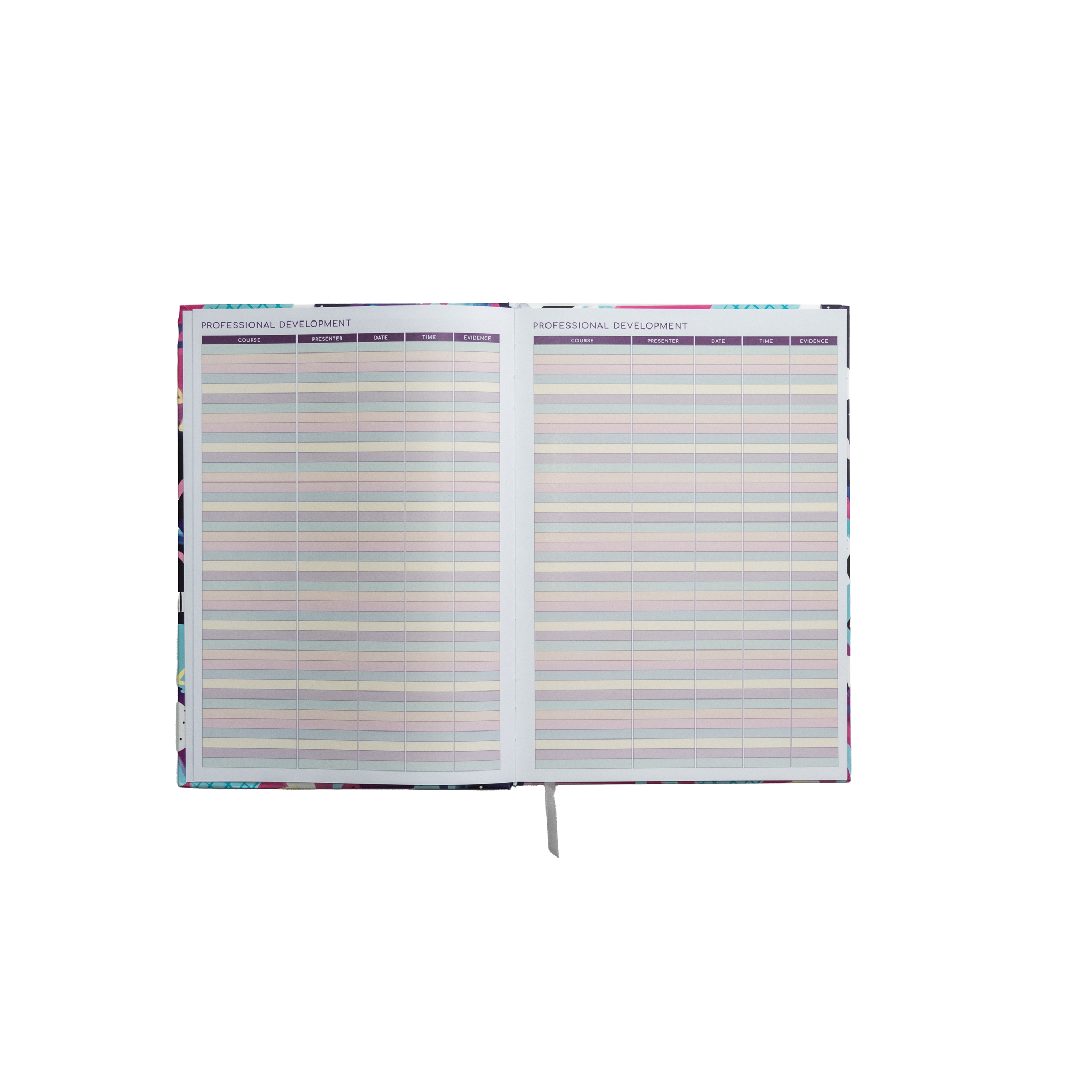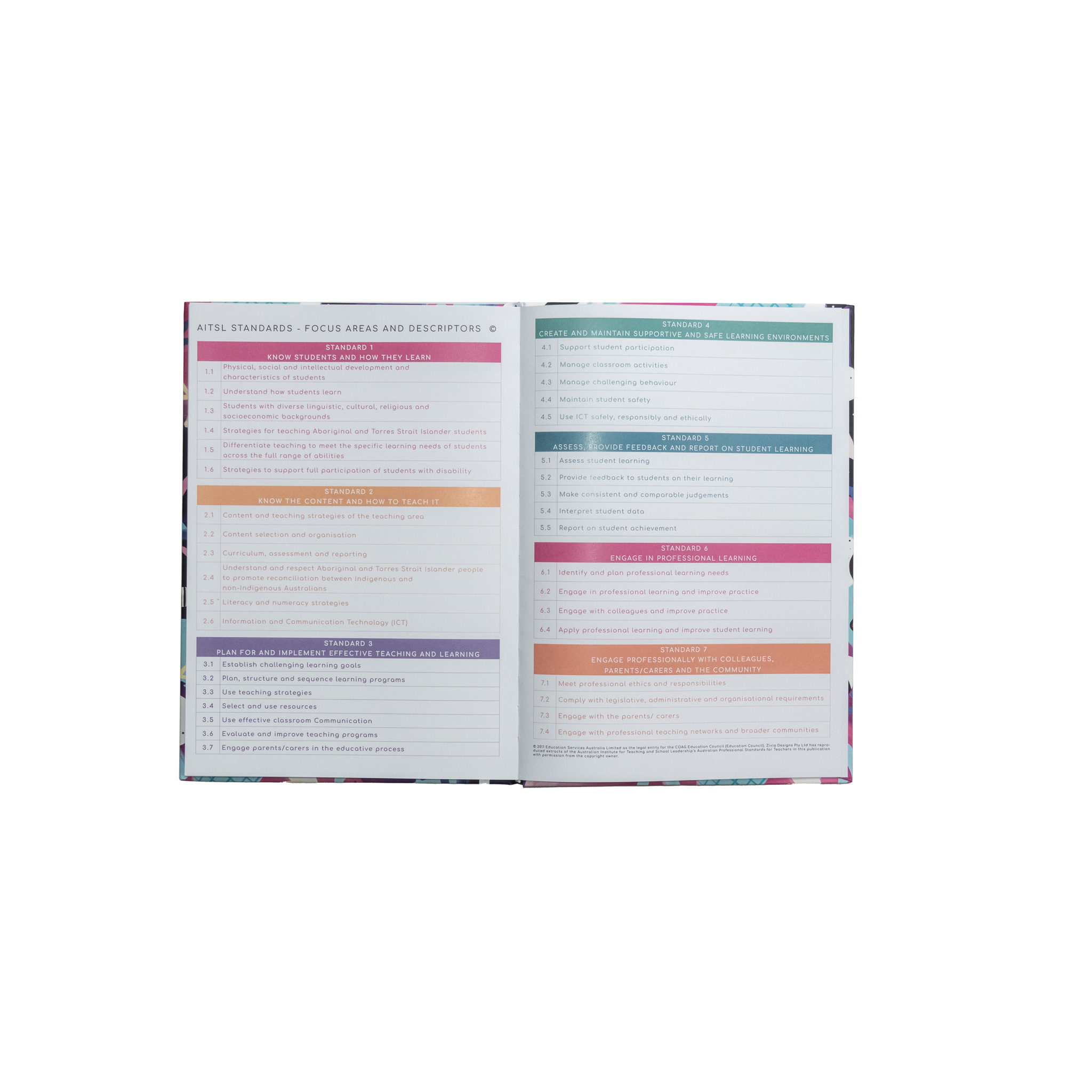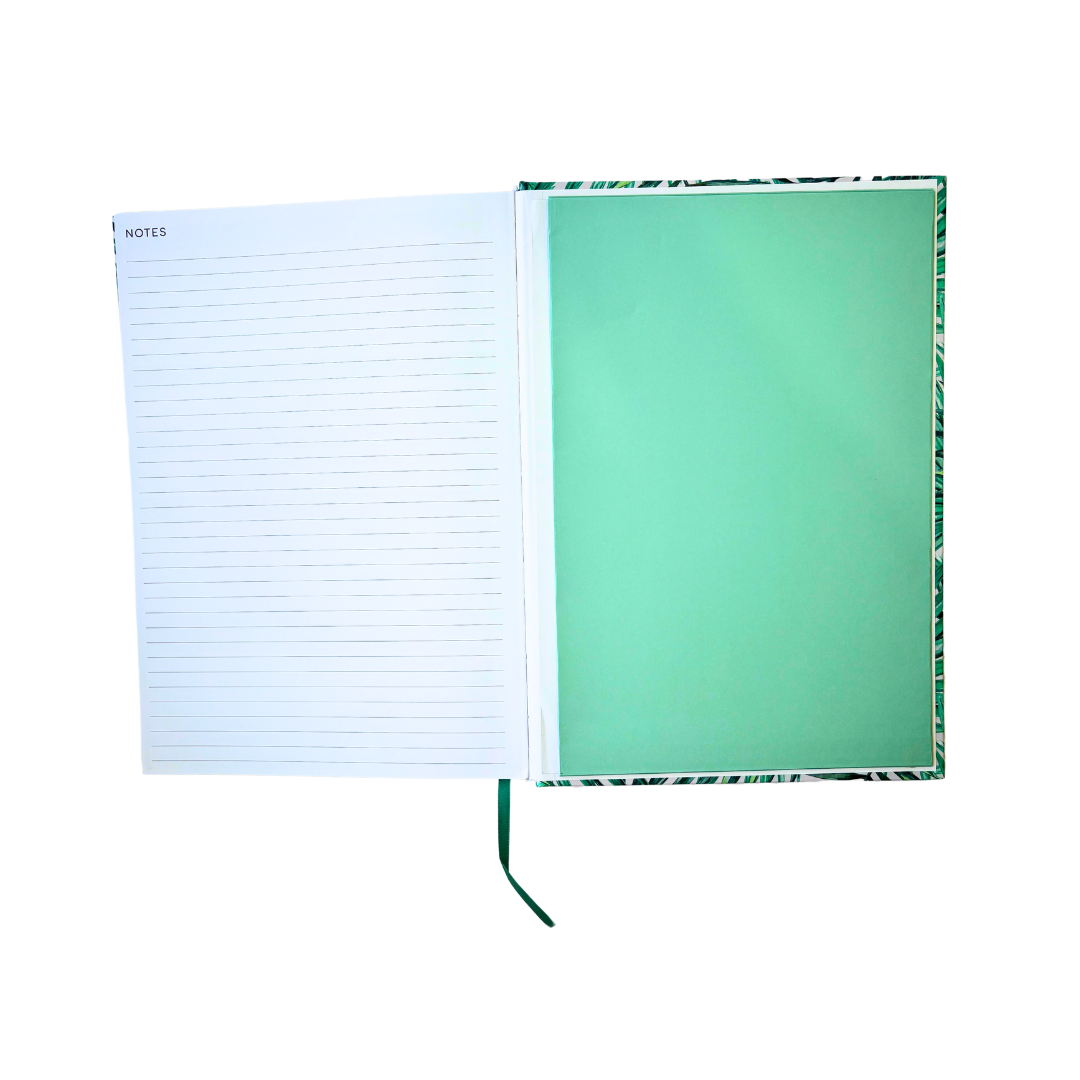 Tropicana - Professional Development Logbook
Please note: This is a pre-order item, expected to dispatch in early-December 2023.   If you order a mix of in-stock and pre-order products, your whole order will be shipped once we have all items in stock. 
PD never looked so profesh.
Perfect for the teacher who wants to keep track of their professional learning so they can climb the career ladder like a B-O-S-S. (Or for those who just really, really like to be organised.)
These Professional Development Log Books will keep track of all your PD dates, notes, and certificates in one handy location, so you'll never again have to scratch your head and say to your HOD, "Yeah, I'm pretty sure I've completed that course" during your annual evaluation.
We've even included all the AITSL Standards and descriptors so you can clearly demonstrate how your PD experience ticks all the right boxes. (Because if anyone loves ticking boxes, it's the education department, amirite?)
Featuring
55 double-page spreads for recording PD details, outcomes, and notes

AITSL Standards focus areas and descriptors reference guide

Personal details and reminders page

Handy contents page for easily remembering what PD you did and when

Boxes for information needed for teacher registration, minimum PD requirements, yearly performance reviews, or HAT/LEAD Teacher applications

Pouch at the back for keeping all your certificates together

A ribbon bookmark for keeping track of where you last left off

Full-colour, luxurious 140gsm paper thick enough to handle whatever pen(cil) you throw at it
Say goodbye to scattered notes, incomplete records, and struggling to remember what PD you have completed.
With our happiness guarantee, you can feel confident in your purchase. If you don't love your Professional Development Log Book, you can return it, no questions asked.
Professional Development Logbook
Beautiful presentation & quality!
I am thrilled with the quality of my professional development book! I love the Indigenous art on the cover and the explanation on the inside cover about the meaning behind the art. The quality of the material to make this book is high and the presentation is just beautiful! If I need to do professional development for the rest of my teaching years, it adds something special to record my learning in this beautifully presented book. My order arrived in a timely manner and Rachel and Team were quick to assist with a little hiccup. Would definitely recommend these products & company:)
Great thanks
The whole experience was great. The process was so easy and my items arrived so quickly. I've already used this book to record PD and it was so easy and I'm loving having all the PD details together. Makes recording them in my PD record simple. Thanks!
Planner and assessment journal
I work at two schools and teach six subjects, being disorganised is not an option. I'm so grateful to have such wonderful help to ensure that I can stay on track with little effort.