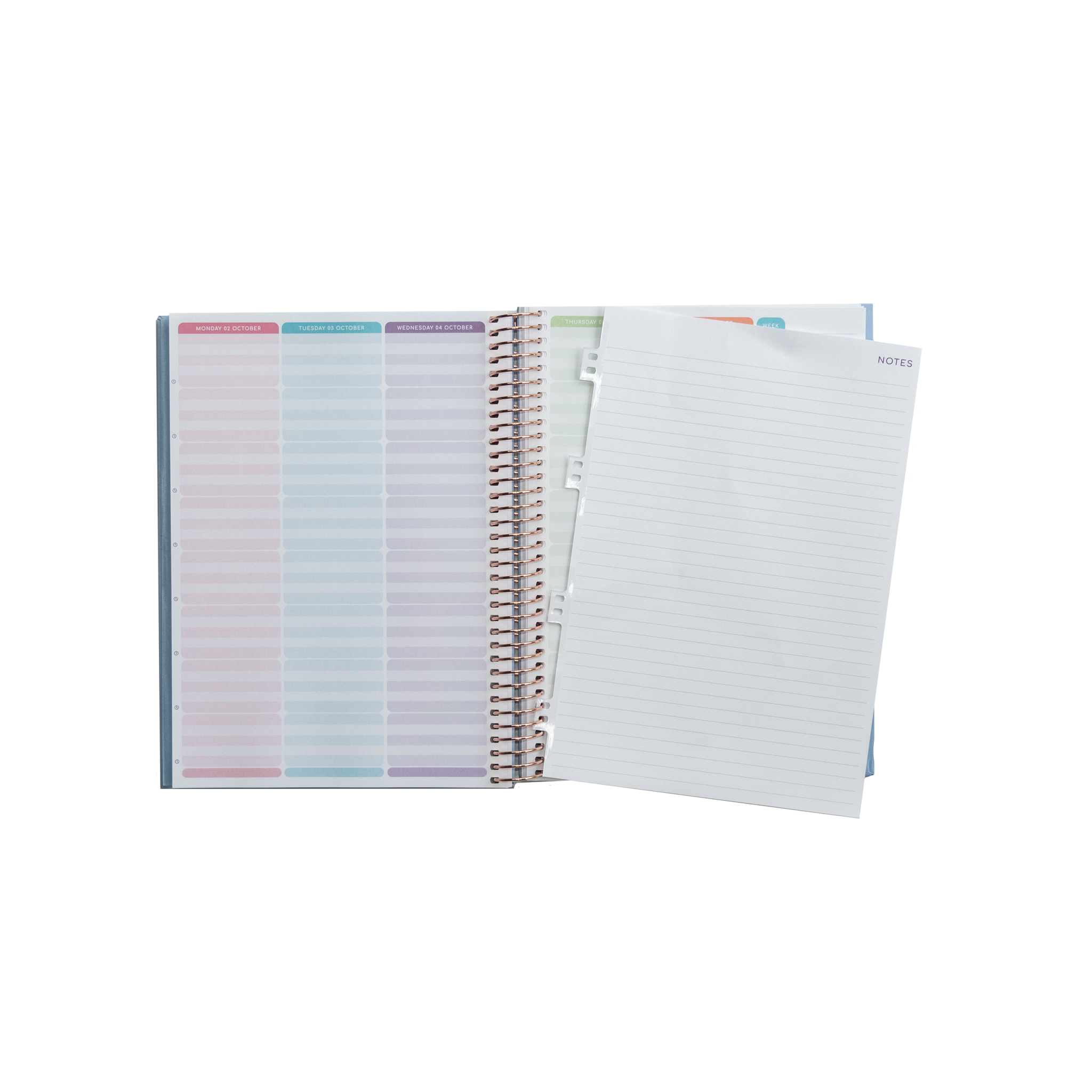 Keep your thoughts (and sanity) together with Zivia's note booster packs.
Do you need extra note pages for all those meetings, strokes of educator genius, brainstorms for great planning ideas, lesson plan sequences and holiday to-do lists? Then look no further than our clip-in notes booster packs, these lil' helpers have your back when it comes to keeping extra organised. 
We are big fans of the 'brain dump' here at Zivia HQ, we like to take notes and like to keep em' organised. Our Notes Booster Packs help you keep track of all your notes, ideas and meetings with convenient clip-in (and out) lined pages that can be stored together in your coil-bound planner. 
Perfect for: Anyone who likes to look extra organised when it comes to planning time. (So, EVERY TEACHER EVER.)
OOH, WHAT'S IN IT?
• 20 pages of notes pages (10 pieces of paper) which can be clipped into any of Zivias coil bound products