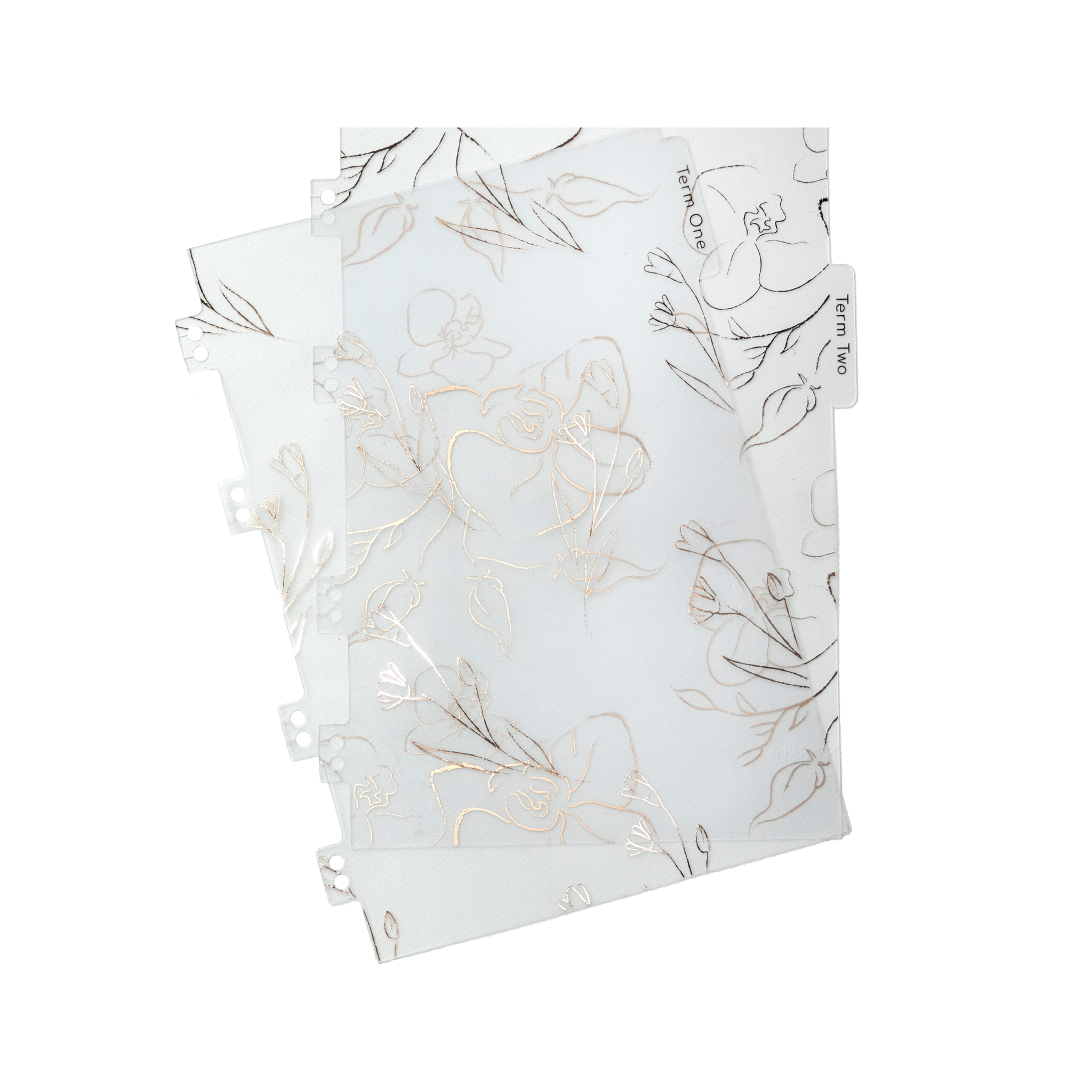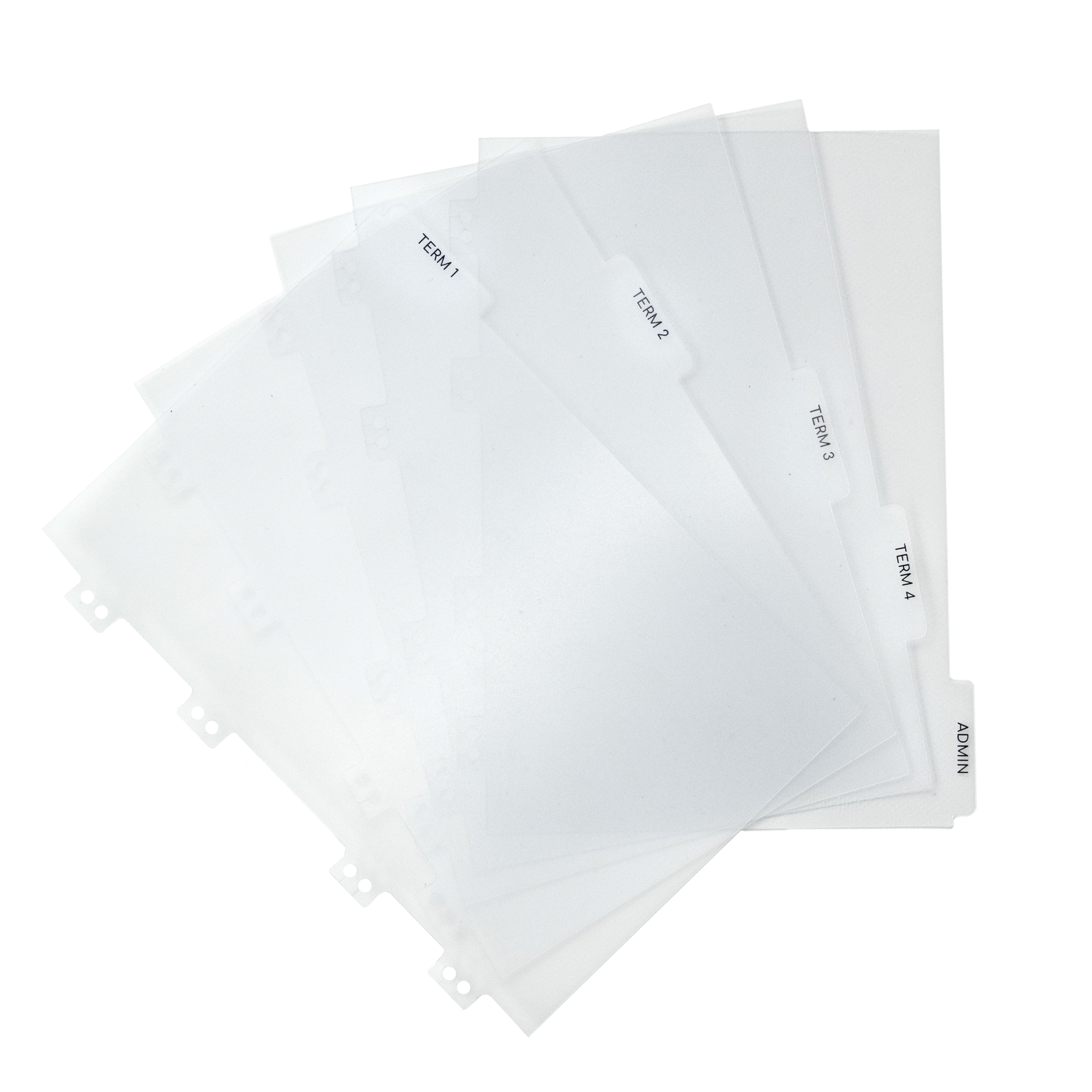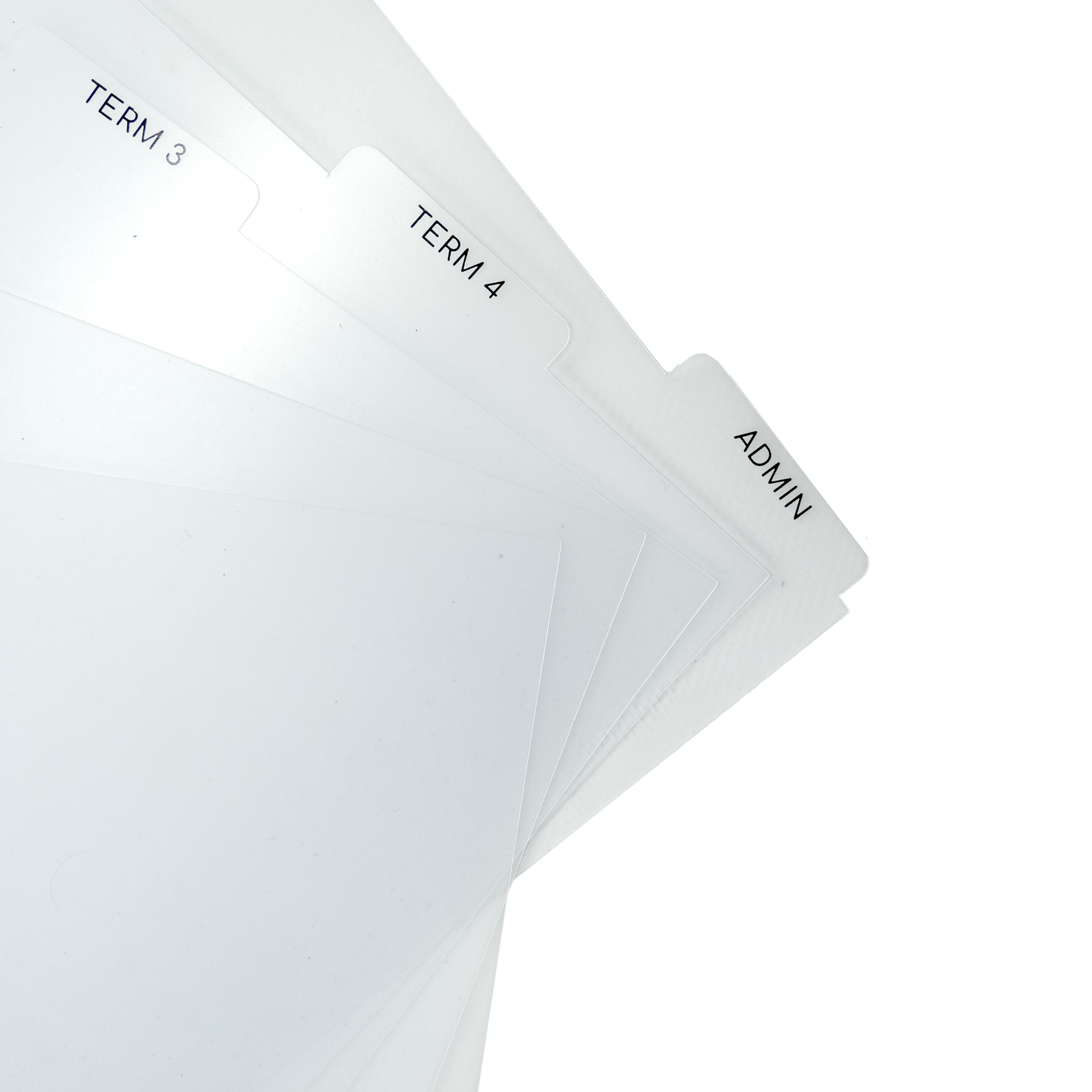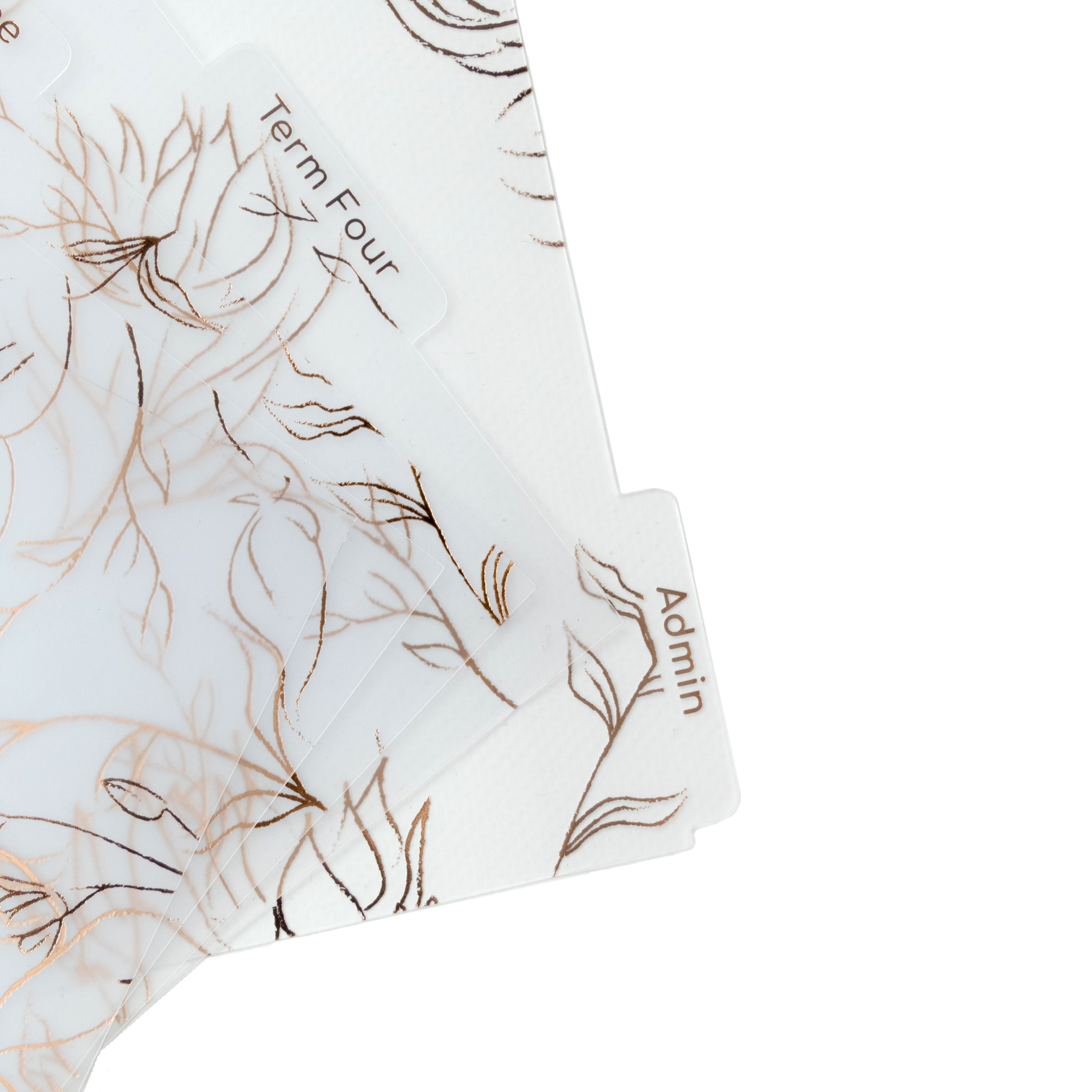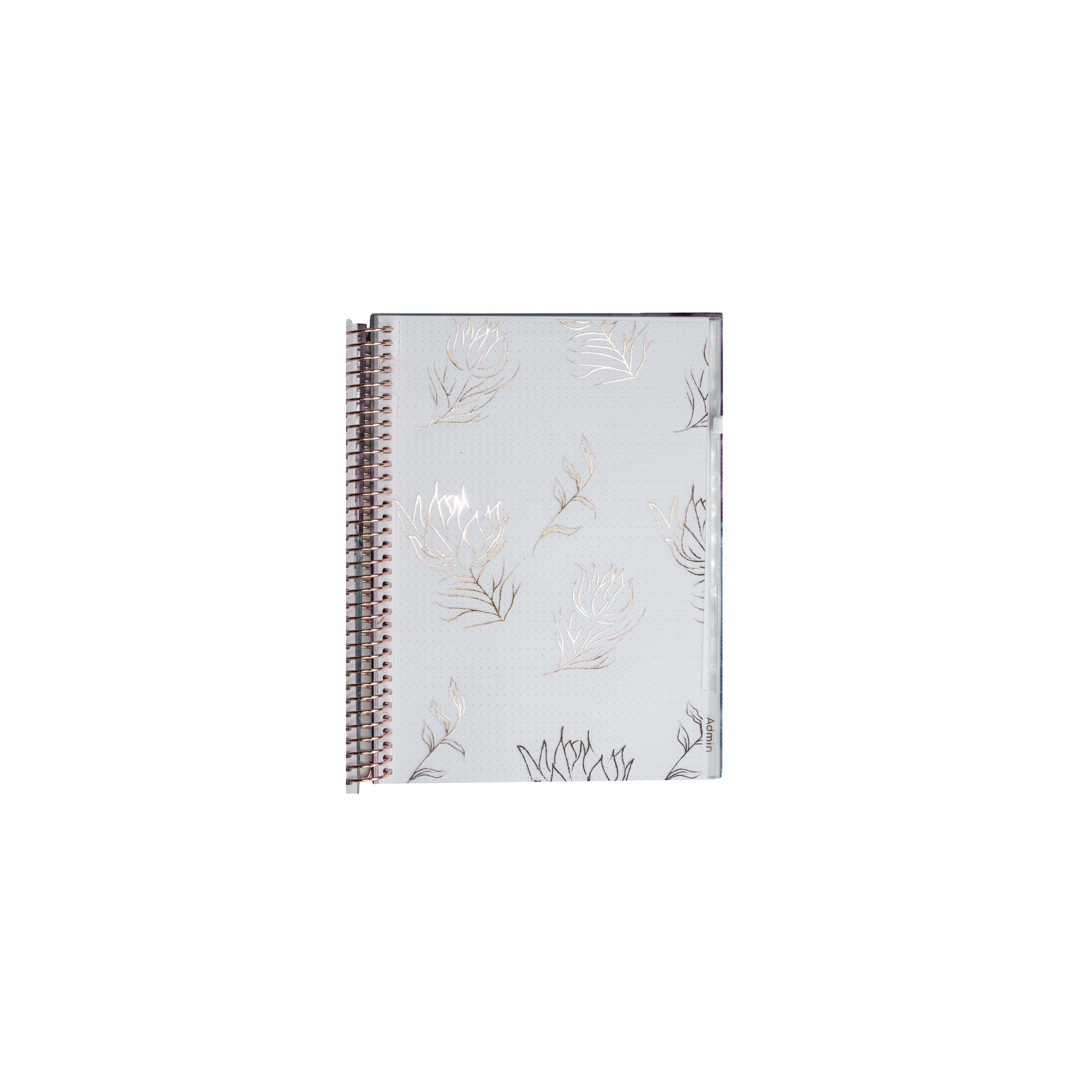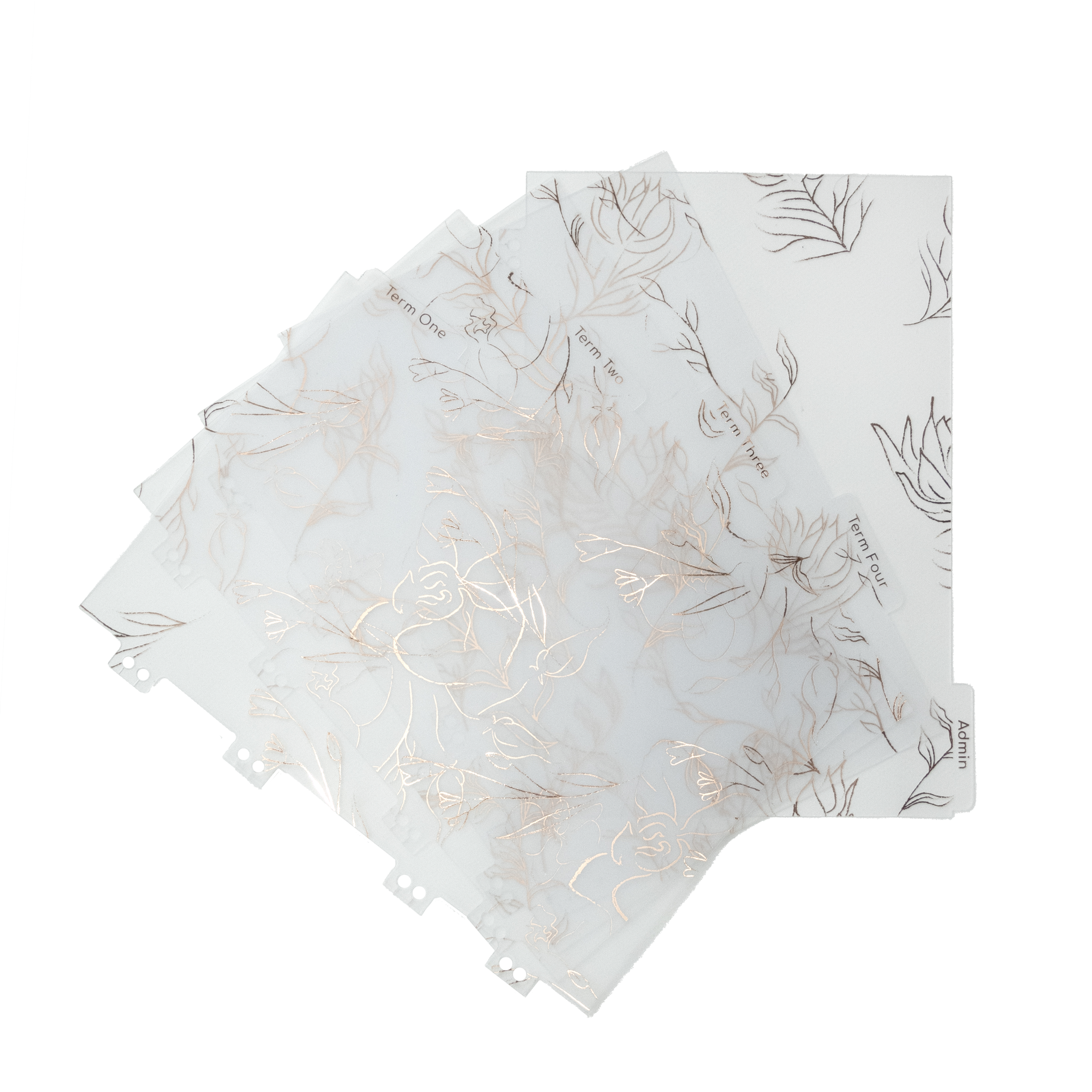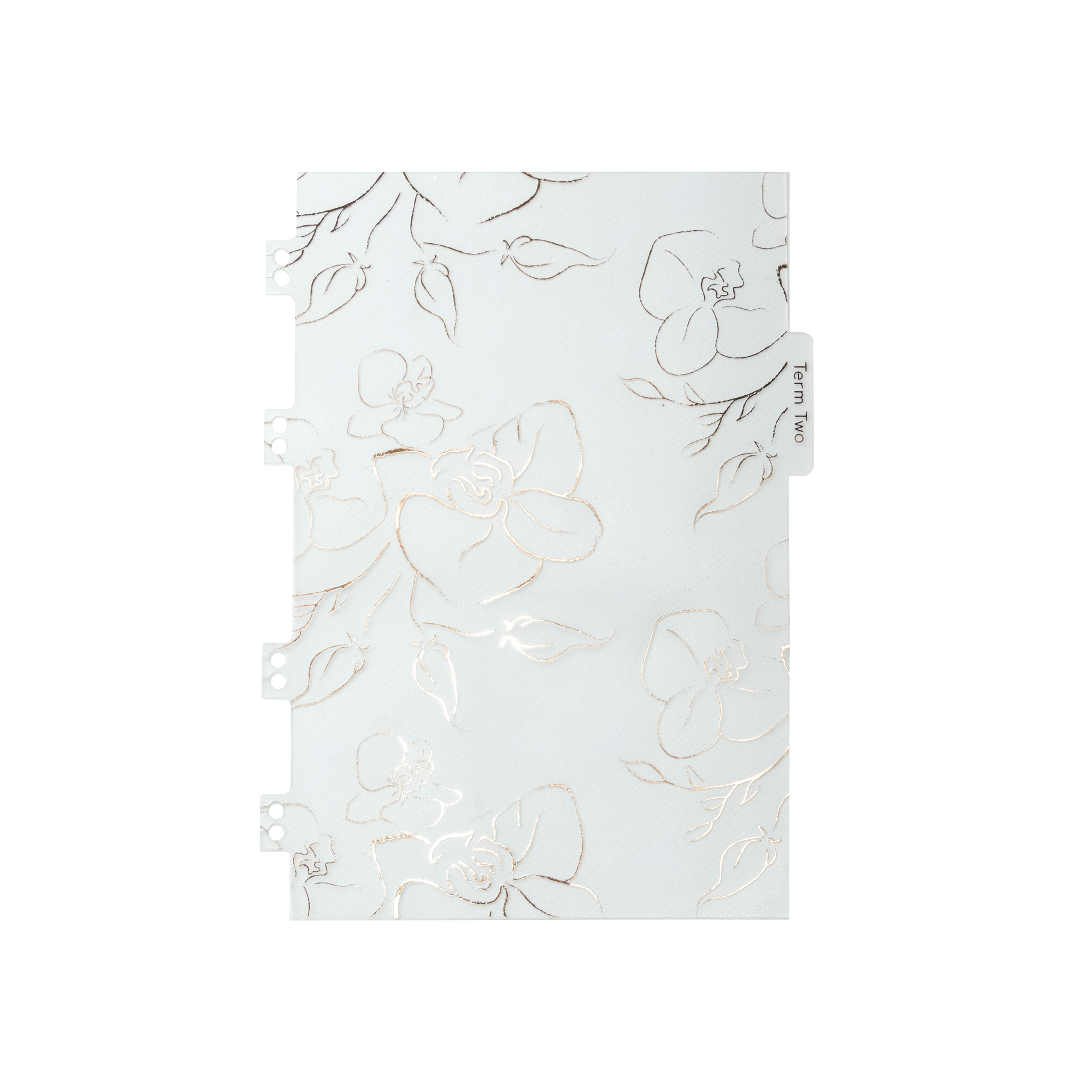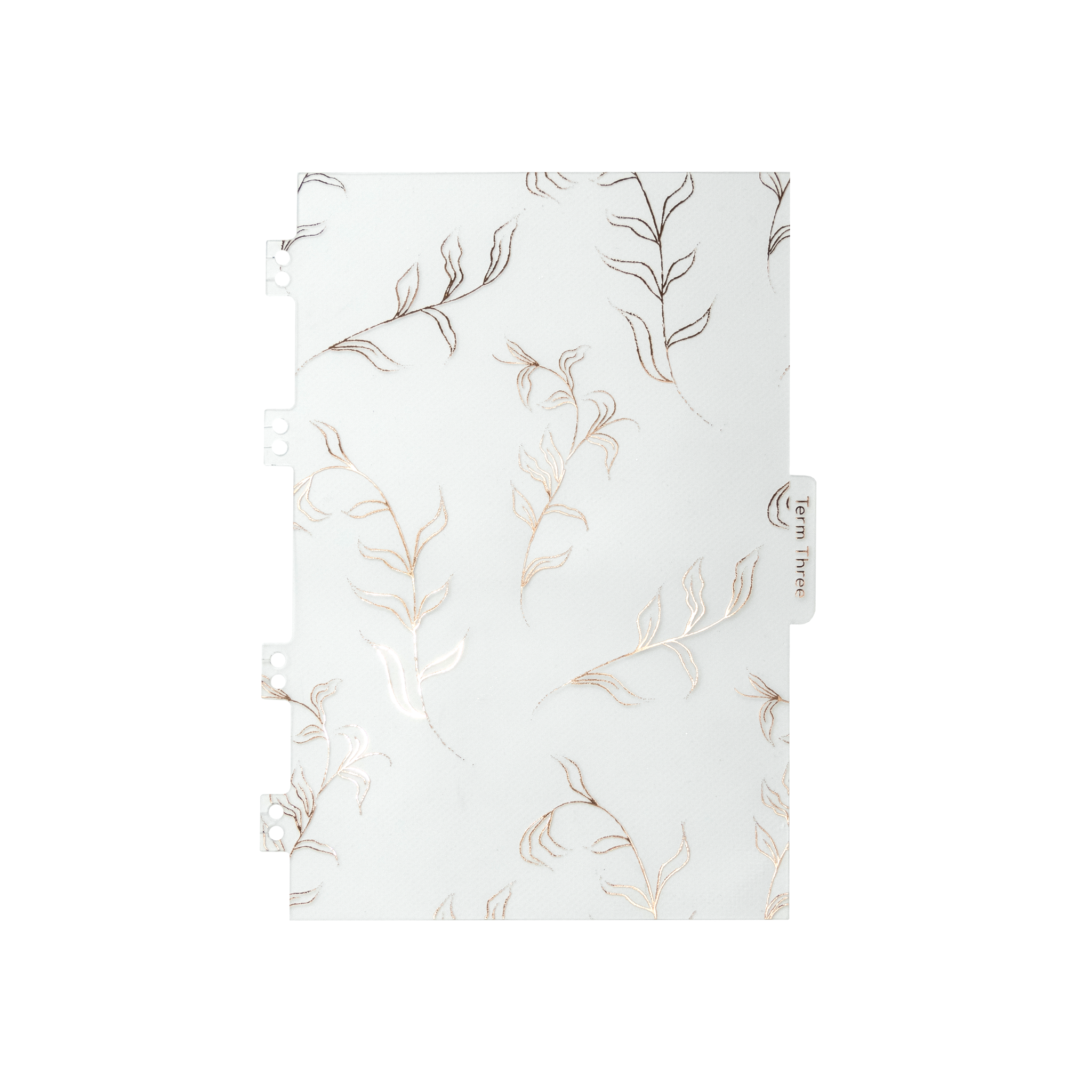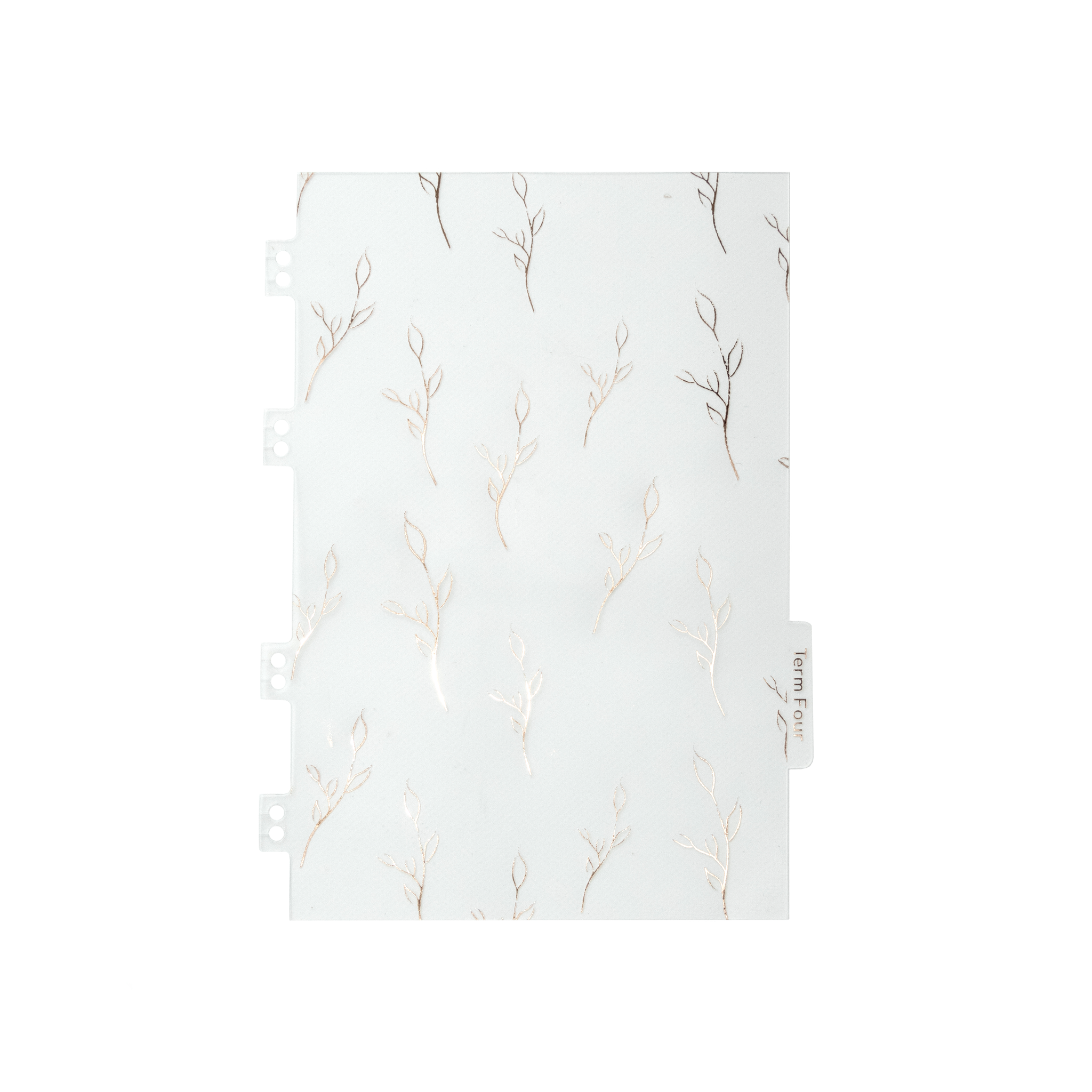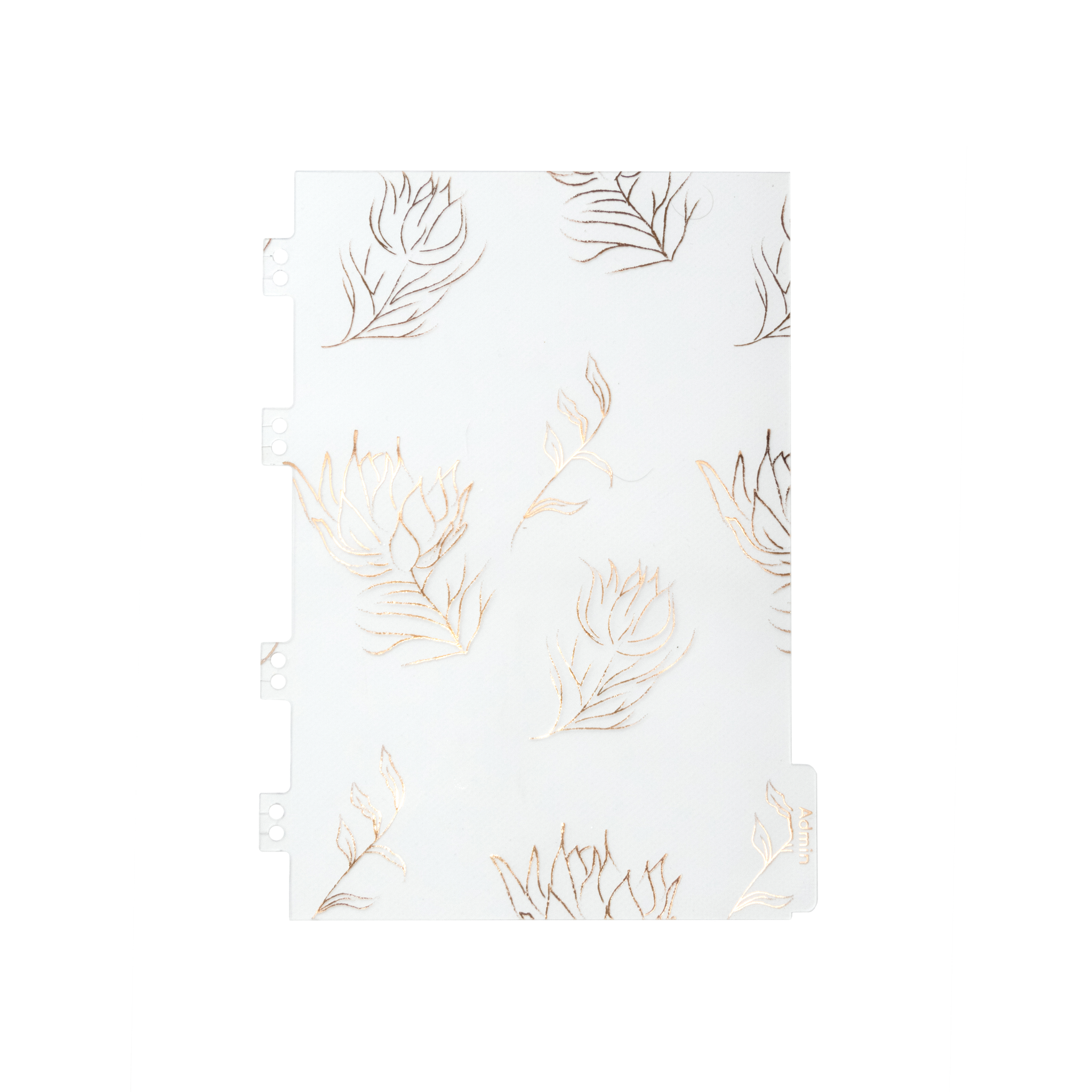 Keep your sh*t sorted for longer. (Because, really, we're all just living life one term at a time, right?)
If you're anything like us, you'd prefer to work smarter, not harder, and without all the extra mind-clutter that takes up space in our overworked teacher-y brains. So, keep your planner (and your mind) clearly compartmentalised and organised using our reusable plastic tab term dividers.
Each set comes complete with tabs for Terms 1-4, as well as an additional 'Admin' tab, so you can keep all the non-teachery info separate from your term plans. Choose from a plain 'n profesh clear frosting finish, or go a lil' bit boujee with a floral rose gold foil inlay that takes your planner from blah to bling with just a snap!
Better yet, these flexible yet durable AF dividers can be used year after year in all your Zivia coil-bound planners. So, while you might be feeling sad to say goodbye to your kiddos at the end of the year, you can feel good about doing something good for the planet. Hooray!

Perfect for: The hyper-organised educator who needs to keep things clearly defined and organised for their sanity. (Because #BOUNDARIES).
Pro tip:
Stick our Clear Adhesive Pouches on the front or back of each divider to keep all your essential stuff together for each term/focus, etc.
OOH, WHAT'S IN IT? 
Set of 5 A4 tabs (Terms 1-4 & Admin)
Durable frosted PVC side tabs for easy access
Clips into all coil-bound Zivia Yearly Planners and coil-bound Assessment Record-Keeping books
FAQS 
Need to raise your hand and ask a question? Click here to see if we've already answered it for you.