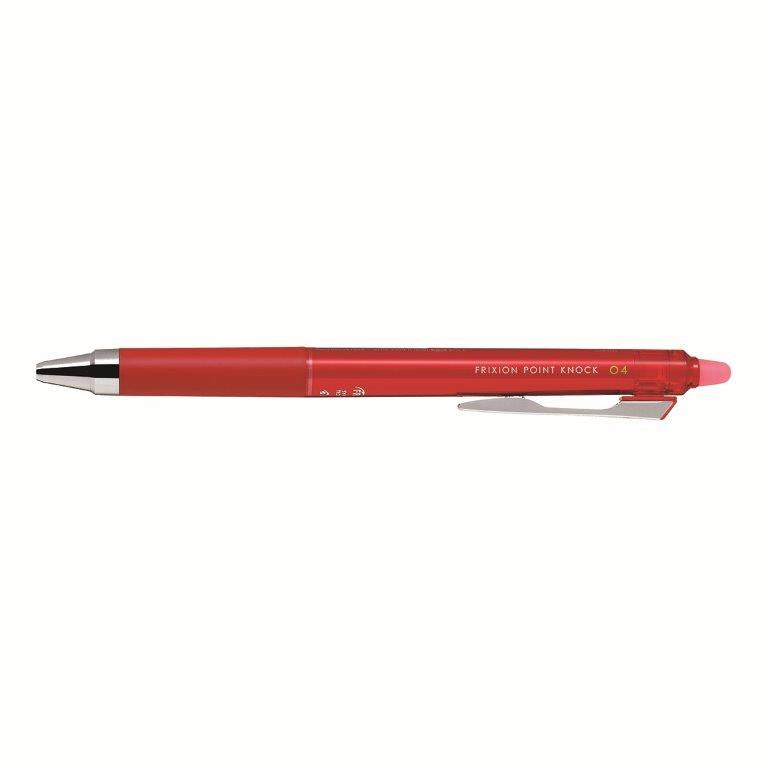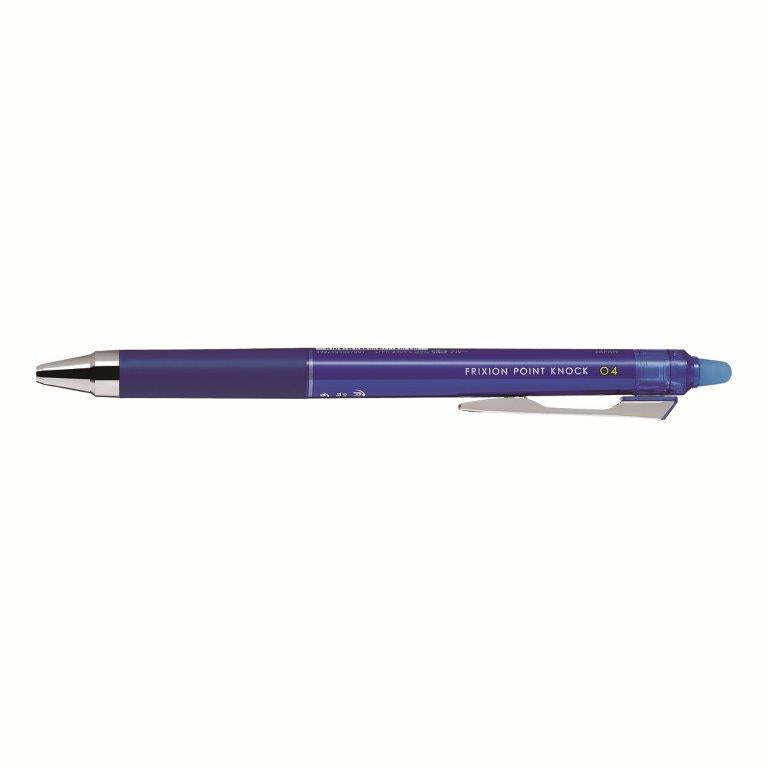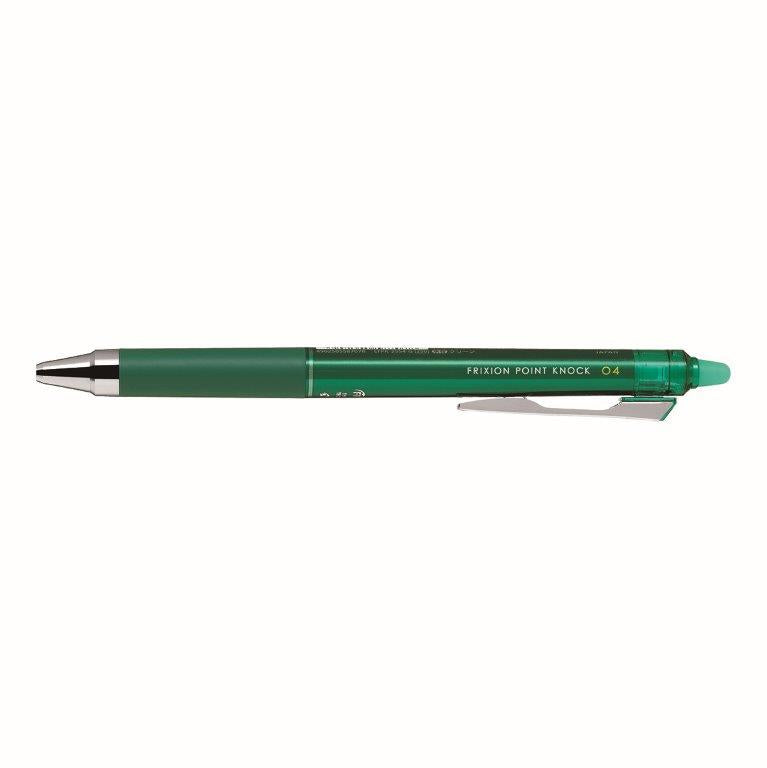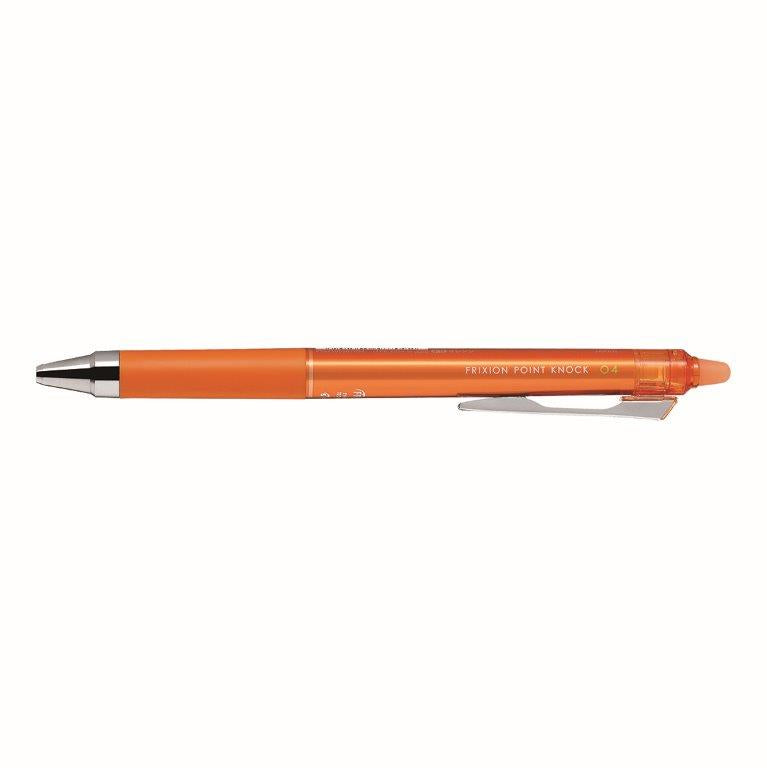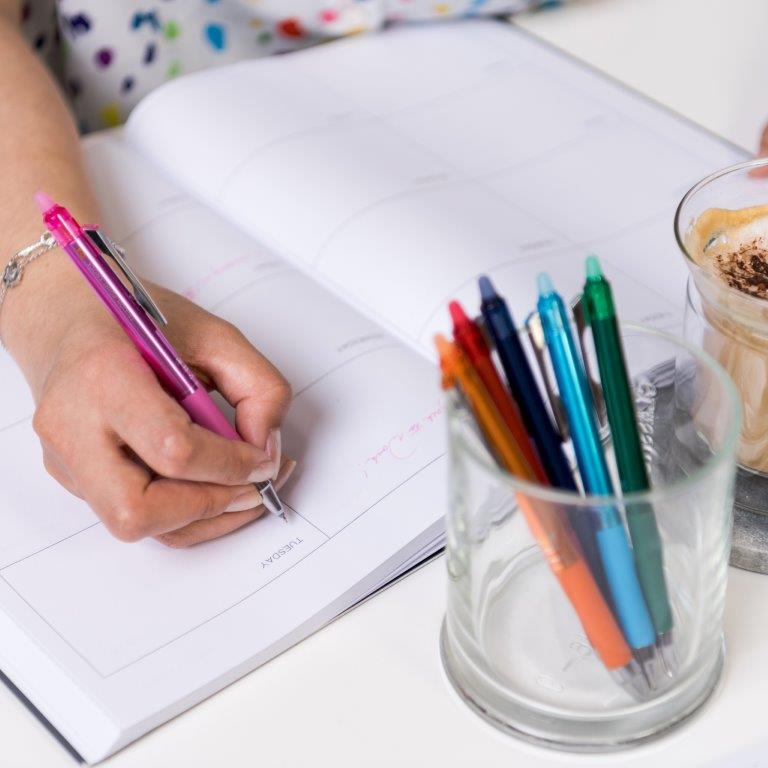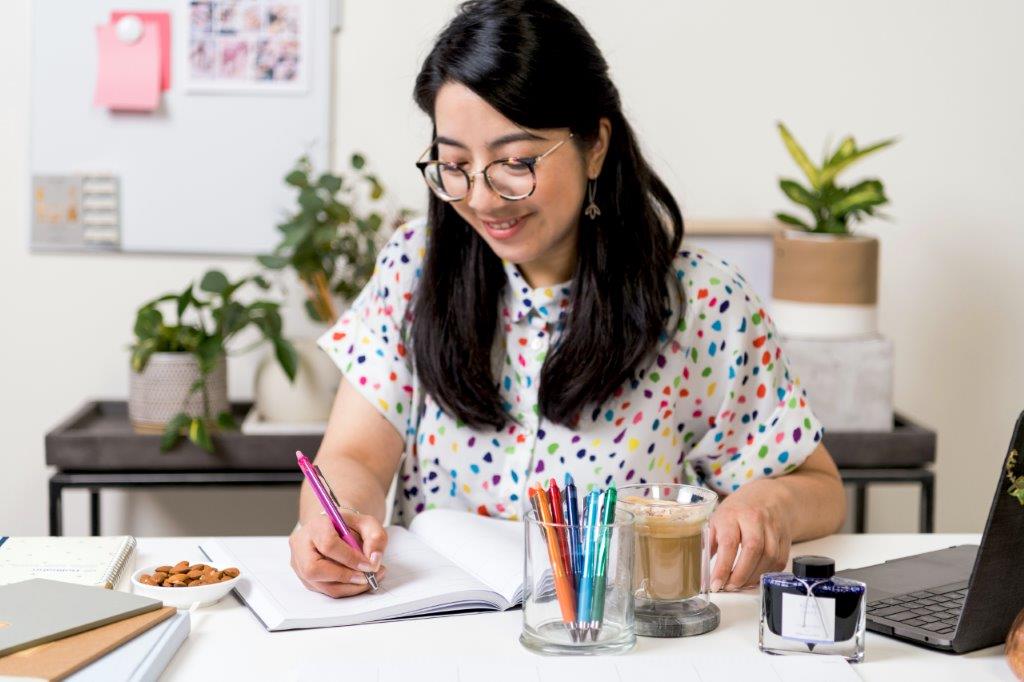 Add some flair to your planner!
Pilot Frixion Point Knock Erasable Gel Pens are perfect for those of us who love to colour coordinate our planners and don't want to be limited by the traditional colours. You can write small notes and big plans, erase mistakes, and re-write them instantly.
This gel pen comes with an ultra-fine, 0.4 mm tip that delivers precision and control.
It features thermo-sensitive ink technology that turns the ink invisible when friction is generated by the rubber end, allowing you to erase mistakes.
It features an innovative 'synergy tip' that combines the durability of a traditional conical tip with the precision of a needlepoint tip for a superbly smooth writing experience.
With its metal tip for extra durability and a handy pocket clip, the barrel offers sleek sophistication.
The barrel is retractable for easy use, while the ultra-fine tip delivers precise lettering and sketching.
The ink can be erased multiple times without damaging the paper and does not leave behind messy debris like traditional erasers.
It has an integrated rubber grip, making it easier to hold and control the pen.