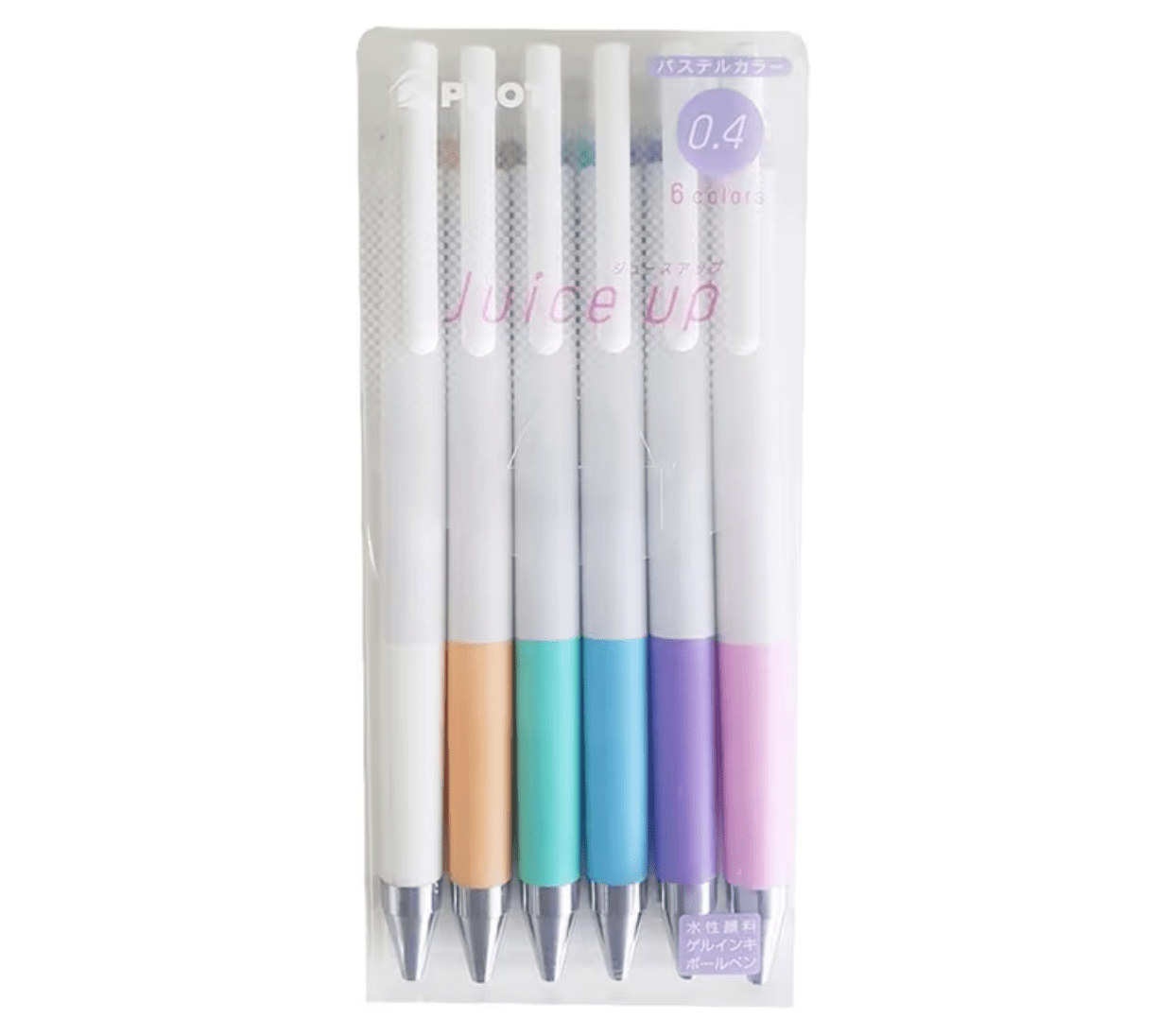 Juice Up Pens - Pastel 6 Pack
Are you looking for a pen that's as fun and vibrant as your planner and is a dream to write with?
You will love the Juice Up with Synergy Tip!
Perfect for injecting some fun and personality into your lesson plans, these pens are sure to get your students' attention. Want to draw attention to a key point? Use the ultra-fine 0.4mm Synergy Tip to create bold, vibrant lines that will make your message pop.
But the Juice Up isn't just about looks - it's also designed for comfort. The slim matte barrel, rubber grip, and lowered centre of gravity makes it easy to hold, even during those long, drawn-out staff meetings. And with light and water-resistant ink, you won't have to worry about your words fading away into oblivion.
Say goodbye to the pain and challenge of using lacklustre pens that aren'r reliable and don't stand out. With Juice Up, you'll have a writing tool that's as lively and dynamic as your teaching style.
So what are you waiting for? Grab a pack of six metallic colours and start injecting some excitement into your planning today!