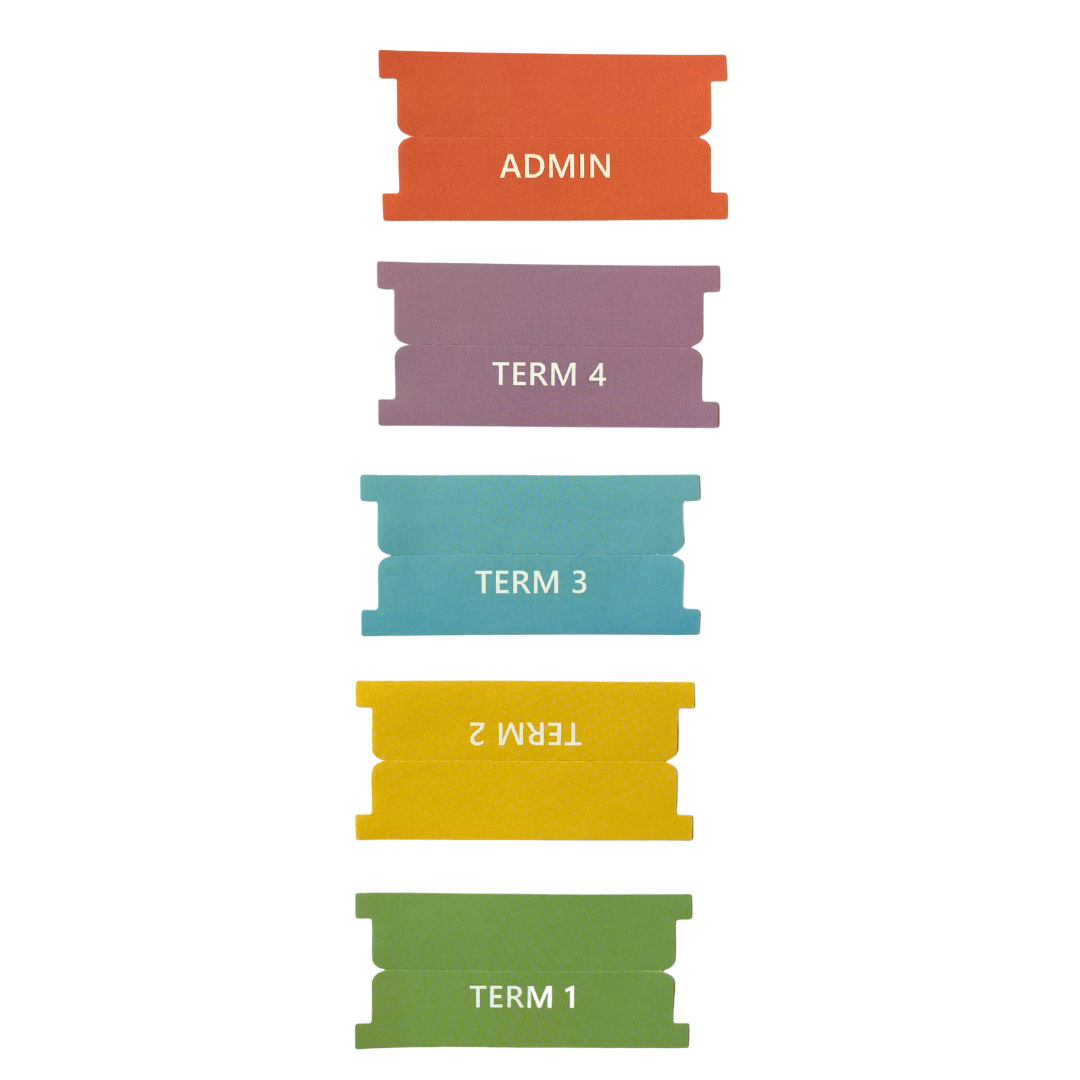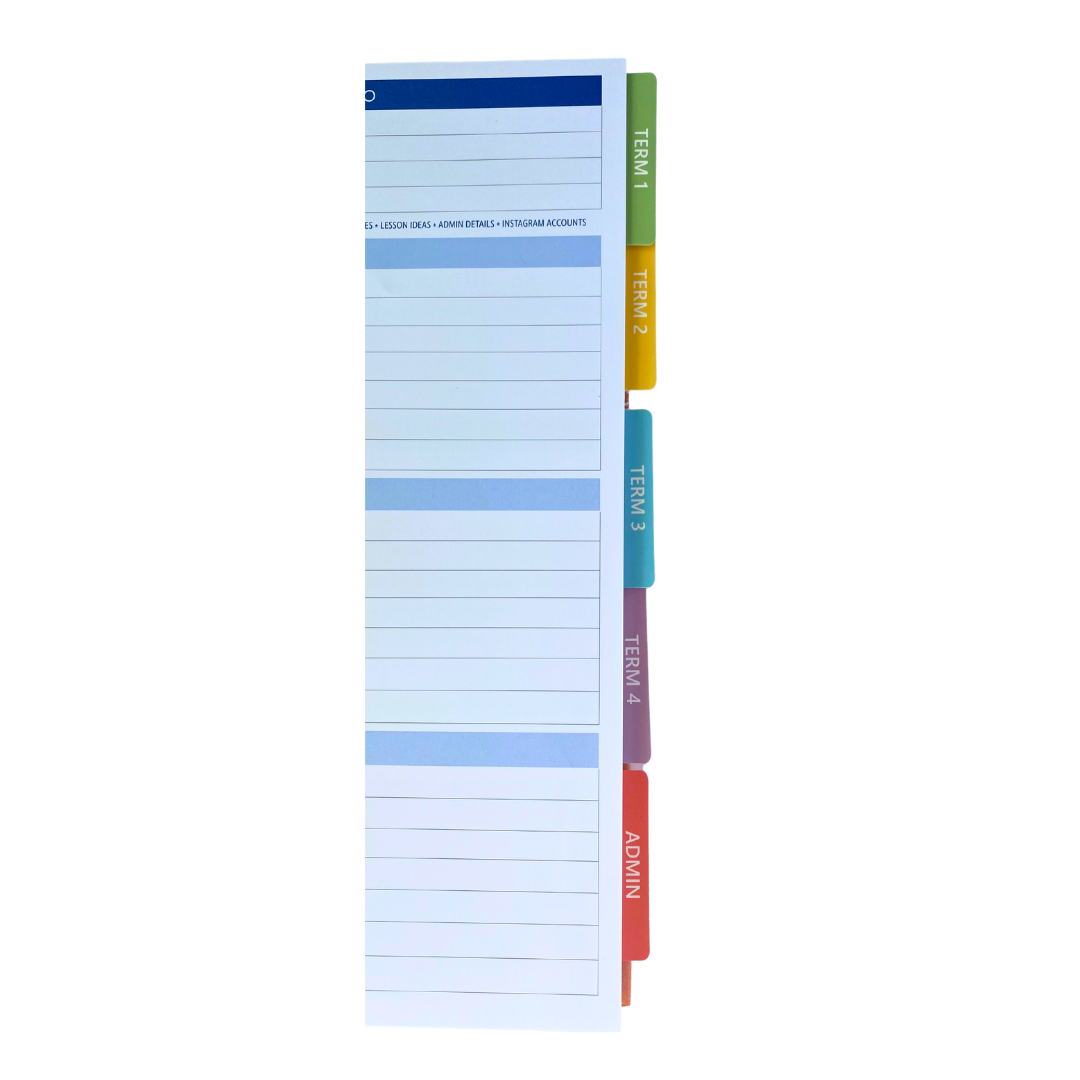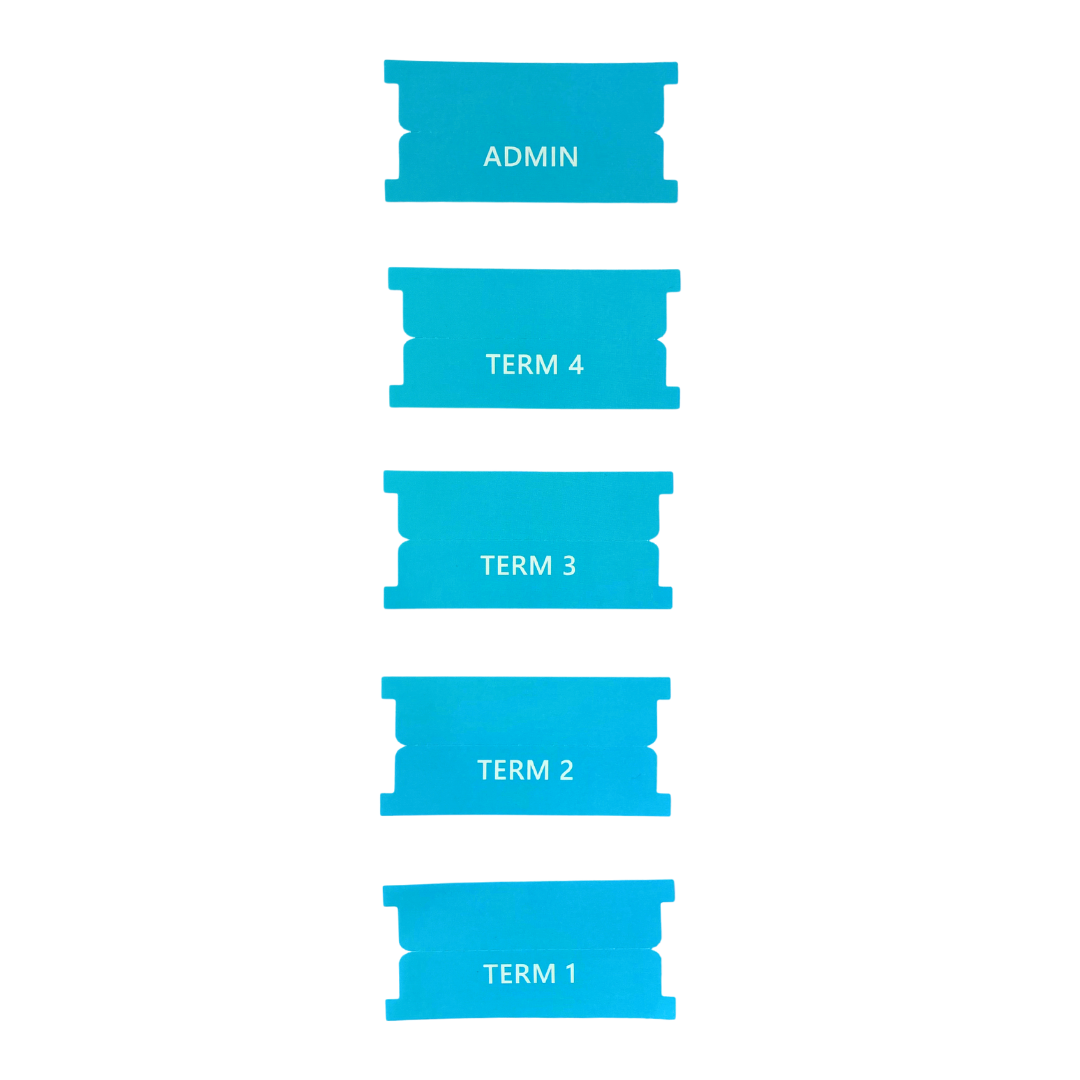 Keep your sh*t sorted for longer. (Because, really, we're all just living life one term at a time, right?)
If you're anything like us, you'd prefer to work smarter, not harder, and without all the extra mind-clutter that takes up space in our overworked teacher-y brains. So, keep your planner (and your mind) clearly compartmentalised and organised using our term tab stickers.
Each set comes complete with tabs for Terms 1-4, as well as an additional 'Admin' tab, so you can keep all the non-teachery info separate from your term plans. Choose from a plain 'n profesh ZD blue, or go fun and fabulous with bright iconic Zivia colours that take your planner from blah to bling with just a snap!
Perfect for: The hyper-organised educator who needs to keep things clearly defined and organised for their sanity. (Because #BOUNDARIES).
Pro tip:
S

tick your tabs in starting from the back working your way forward to make sure they are in
OOH, WHAT'S IN IT?
Set of 5 sticker tabs (Terms 1-4 & Admin)
FAQS
Need to raise your hand and ask a question? Click here to see if we've already answered it for you.
Professional Development diary
Love it. Beautiful cover and the paper is gorgeous to write on.
Very happy
Love it, it's got everything I need. This is my second Zivia diary.